The home of live reporting brings you live coverage of the US domestic bracelet events from WSOP.com.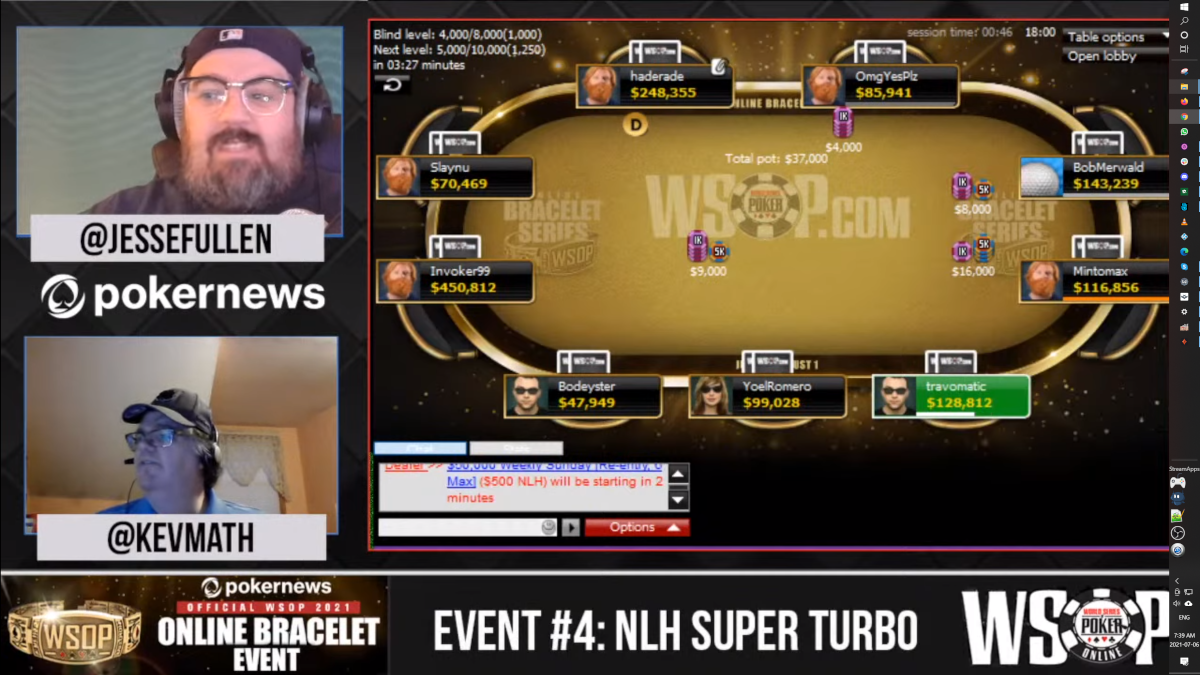 If you've been hungering for some World Series of Poker (WSOP) action, PokerNews has you covered a couple ways. Not only is PokerNews providing its usual stellar service with live reporting updates on the blog for all events, but Jesse Fullen has also been streaming cards-down action from WSOP.com's domestic bracelet series on PokerNews' Twitch and youtube channels.
Guests on the stream so far have included poker media guru Kevin "kevmath" Mathers, and Henry "GTO Commentator" Kilbane, so the action is well documented with Fullen acting as host. Mathers is best known for his ubiquitous command of poker statistics on social media, and his work as the face of the WSOP Twitter account, while Kilbane's voice will be familiar to anyone who watched pre-pandemic Unibet Open coverage.
PokerNews has always been the home of live reporting for the poker world, and the PokerNews Twitch/youtube channel now gives fans another way to follow the action. Catch Fullen and his guests daily at the PokerNews channels daily through August first for online WSOP action!