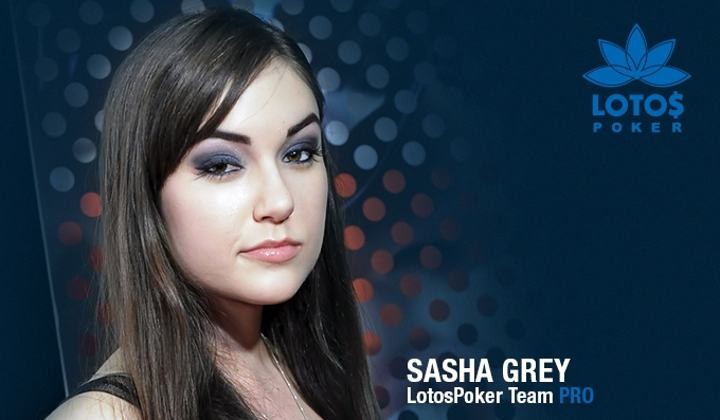 Yes, you read that right. Sasha Grey, famous for her adult film career, is now a Team Pro for Russian online poker room LotosPoker according to a report by our friends at Pokeroff.
Players on the site will even get a chance to win a date with Sasha during a promotion later this month, according to Dmitry Bodrov of LotosPoker.
This isn't the first time a pornstar has represented an online poker room. As we found in the archives at WickedChopsPoker, back in 2010, the now defunct UB.net sponsored Adult film actress Samantha Ryan during the World Series of Poker.
And, even though he wasn't a sponsored pro, back in 2006, Ron Jeremy, aka "The Hedgehog," was a rep for a site called Naked Poker, and he even landed a feature-length interview in Bluff Magazine (though no one was brave enough to actually put their name on that piece.)