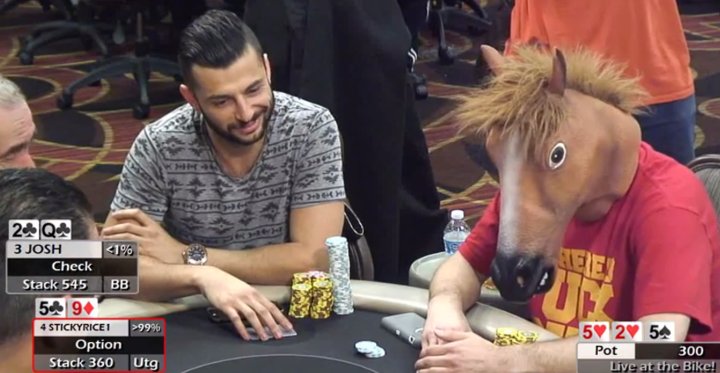 If you are a fan of poker player and internet sensation Stickyrice1 you won't want to miss his antics caught on popular poker webcast Live at the Bike.
If you recall, Stickeyrice1 first burst onto the poker scene this past holiday season when he put his antics on full display and ran a single buy-in up to $40k on Twitch for all the poker world to see. Well, he is back at it, this time taking his show on the road to the Bicycle Casino in LA where they just happened to be filming the latest episode of Live at the Bike at a $3-$5 No Limit Hold' em cash game.
You can check out all of the hilarity in the video below.
Special thanks to Kevmath for alerting us to this special piece of poker video!