With a Guest Apperance By Ari Engel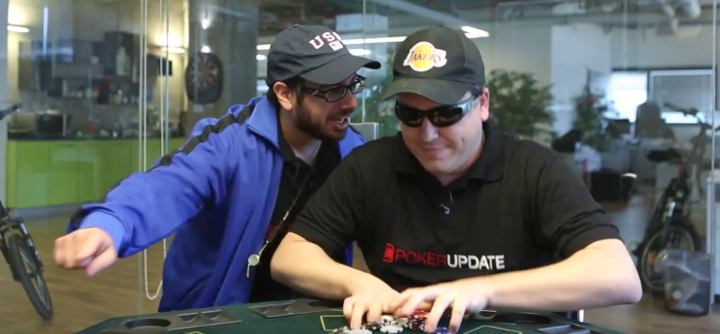 On this Episode of the PokerUpdate.com Weekly Burn & Turn, Robbie and Shimi discuss what types of jobs they would quit playing poker professionally for….you know….if they were ever lucky enough to play poker professionally.
Shimi also coaches up Robbie in an attempt to improve his poker game. During that segment of the show, Robbie does some really cool poker impersonations, so check 'em out.
Then, at around the 18:25 mark, faced with the clue, "This pro has had noticeable elective cosmetic surgery done within the last five years," Shimi has the equivalent of a Matusow Blowup during Name That Pro when he loses his mind and blurts out the name of….... Well, you have to watch it for yourself.
We are going to give Shimi the benefit of the doubt here and assume he is so enchanted by her beauty that he thought God couldn't even reach that level of perfection. You owe us one Shim