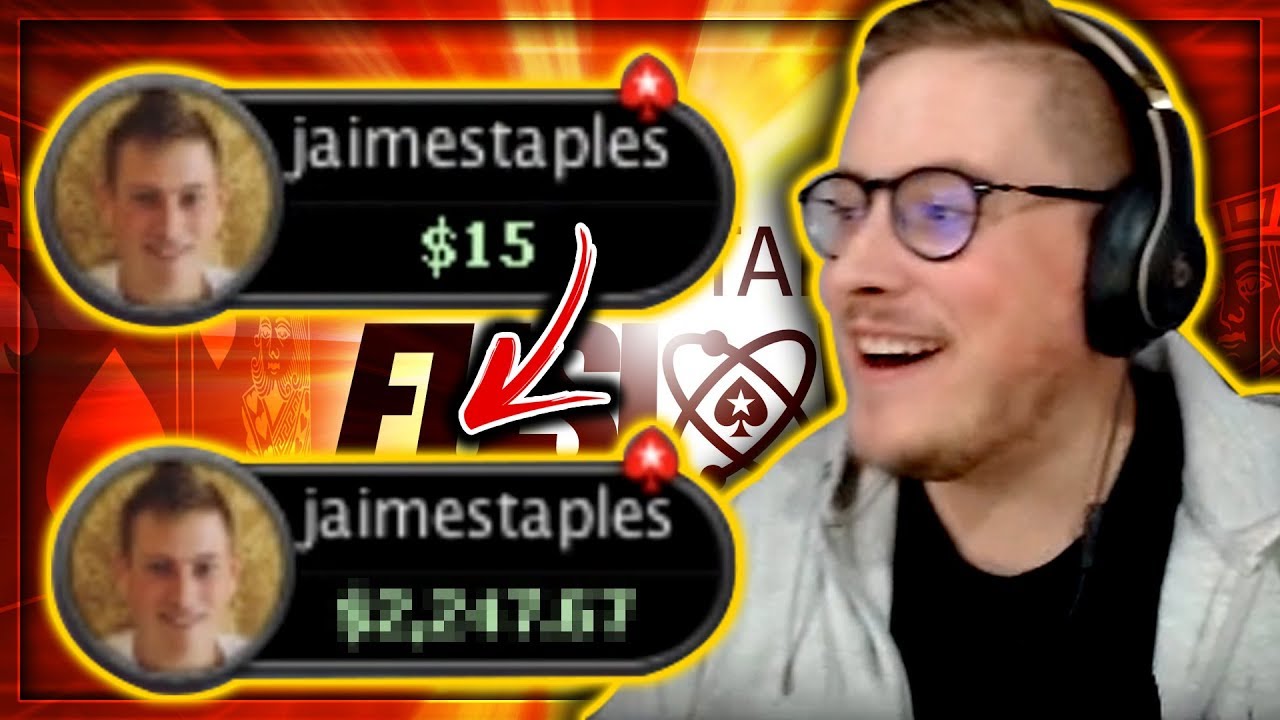 Last week, PokerStars released a new game called PokerStars Fusion game with a unique twist where Hold'em turns into a game of four-card Omaha* by the turn.
PokerStars Team Pro, Jaime Staples tried out this game for the first time and turned his $15 into a whopping $1700. He achieved that feat live on Twitch during his session which lasted close to 4 hours.
He started with $0.10/$0.25 stakes but got off to a terrible start as he ended up losing a couple of buy-ins. However, luck turned into his favor quickly as he moved to $5/$10 stakes where buy-ins are fixed at $1000.
At one stage, he even chipped up close to $2250 but lost a $1000 pot to end up with $1700 bankroll.
Watch the highlights of Jaime playing Fusion here: