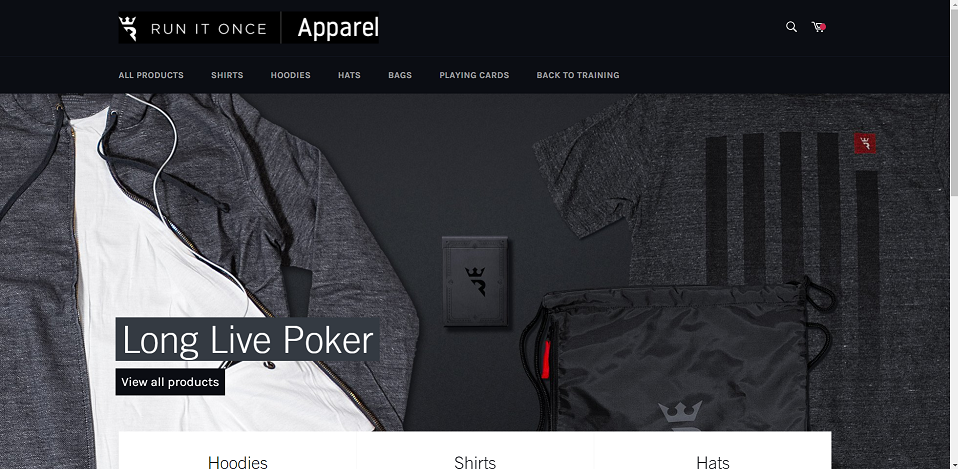 Ahead of the launch of the Run It Once online poker site, the company has re-opened its online apparel store after years of wait.
Items included are t-shirts ranging from just $35, different variety of hoodies starting at $85, a Run It Once hat, a bag, and 1st edition luxury playing cards costing just $20.
Various payment methods are accepted including Paypal, VISA, MasterCard, Shopify Pay, Venmo, and others.
Check out the store here