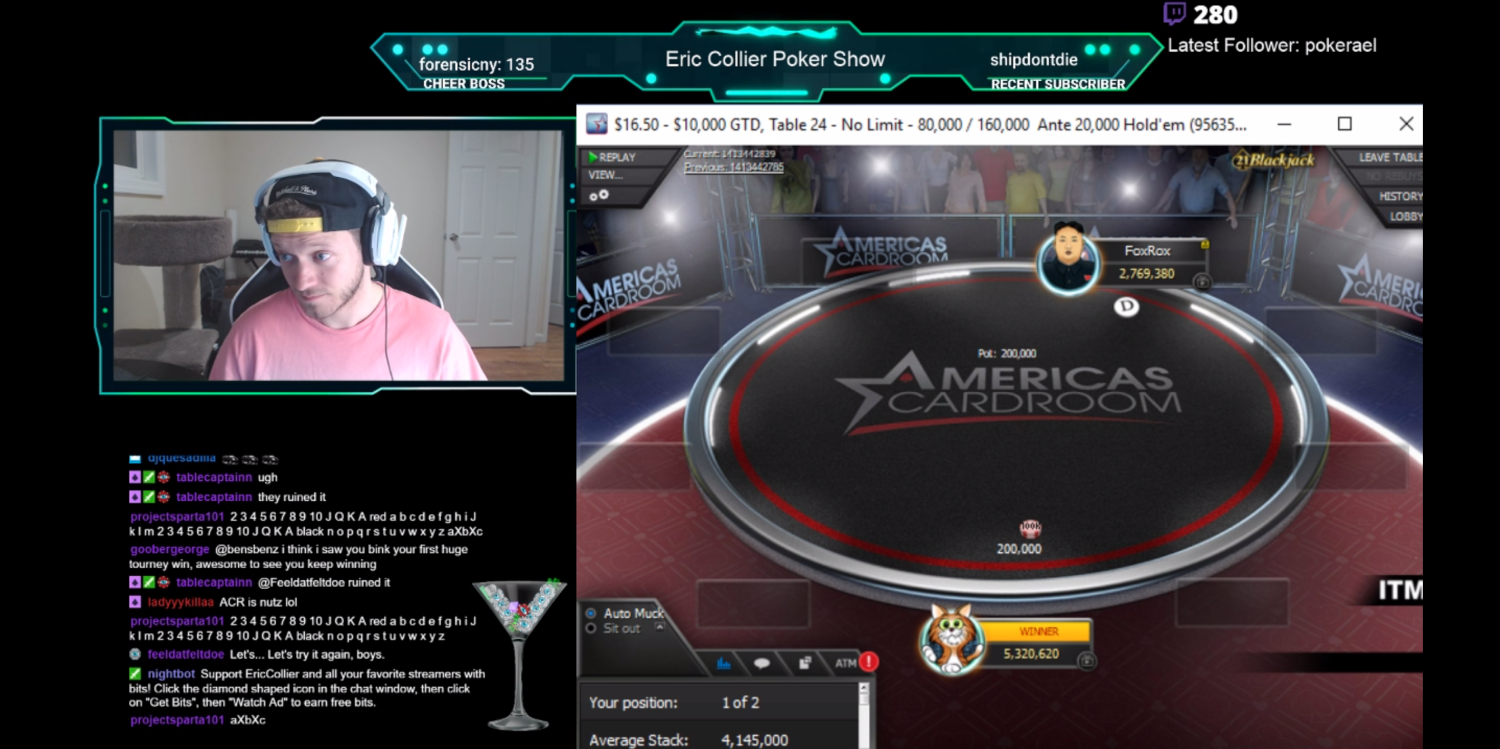 Twitch poker streamer, Eric Collier, got down to heads up in a $16.50 buy-in $10K guaranteed tournament on the offshore US-focused Americas Cardroom only to discover he was playing against a bot.
Collier found himself at more than a 2:1 chip disadvantage facing the chipleader FoxRox, but it didn't take long for him and his viewers to discover that something wasn't quite right.
His opponent was folding every hand preflop at a point in the tournament that a human player would have been using his stack to pressure his opponent. FoxRox was also always using all but about 6 seconds of his time bank before folding.
On the second to the last hand, the bot, which had obviously had a flaw in its logic or some other type of malfunction, folded its 180,00 chip big blind to a minraise leaving less than 12K in its stack. Collier took down the all in final hand to win $2387.52.
"We're gonna take it [...] but give a F@ck because there were a bunch of other humans in there guys," Collier exclaimed.
You can watch the stream below.