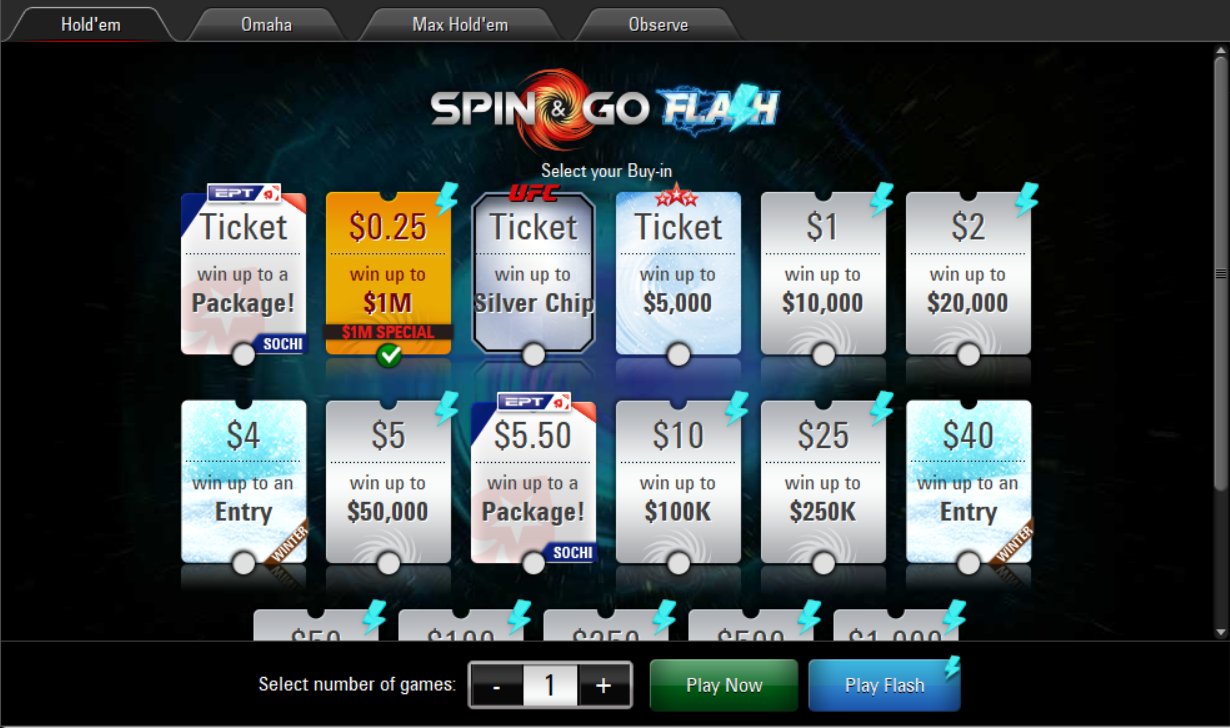 Usually, the first-place prize for a 25 cent Spin & Go is $2500. However, for this week only, online poker giant, PokerStars is offering a whopping $1 million prize for its cheapest Spin & Go game.
This generous offer comes as part of the operator's new Jackpot Spin & Go concept, where each of the seven lowest buy-in Spins switches to a special edition with a $1 million top prize.
It started with $2 buy-in million edition which was then switched to $50, then $10, $1 and now 25 cents.
This makes it one of the cheapest ways to become a millionaire. Never before an online poker operator has offered players a chance to win a seven-figure payout for such a low buy-in.
However, for such a prize pool to hit, the odds are astronomically low: 1 in 50 million, to be precise. You have a better chance of winning a lottery and a much better chance of getting hit by a meteorite.
But that shouldn't discourage you as the million edition should make the games even more juicier.
The 25 cent Spin & Go million edition runs until January 13. The million edition is available in both the regular and fast-structured Spin & Go Flash formats.
Check out PokerStars Team Pro James Mackenzie chasing $1 million prize pool playing dozen of 25 cent Spins.
The million prize pool moves to $25 buy-in starting next week.