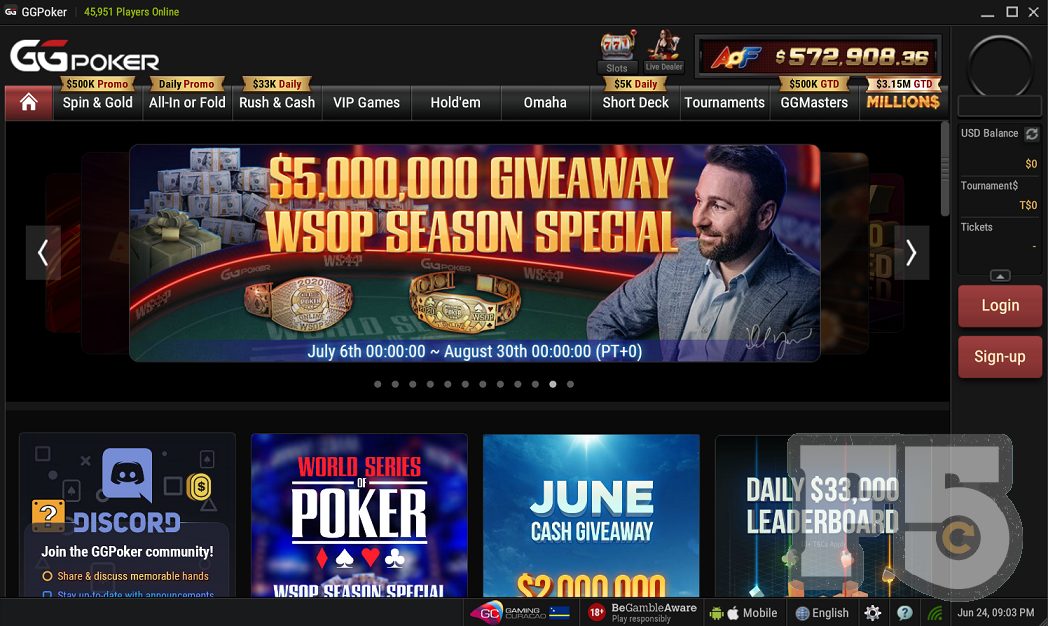 We are about to witness two of the biggest months in online poker history thanks to GGPoker bagging the rights to host WSOP online bracelet events on its online poker platform starting mid-July.
And GGPoker is not leaving any stone unturned to make it a historic one.
The operator is all set to give away a whopping $5 million which perhaps maybe end up being one of the biggest giveaways in the recent history of online poker.
While details are still vague, as per a teaser in the GGPoker client, the WSOP Season Special promotion is set to kick off on July 6 and run through the end of August.
How the giveaways will be handled, we'll have to wait and see. There may be other big promotions announced too.
Sign up to GGPoker today and enjoy a generous Welcome Bonus! »
WSOP Online Bracelet Events on GGPoker run from July 19 to September 6. A total of 54 bracelets will be awarded. The final table of each of the bracelet events will be played with real names.
It will be the first time that players outside of the US will be able to compete for WSOP bracelet events from their homes.
The full schedule is expected to be announced soon. As per the press release, it promises to be " one of the largest tournament series of all time ," and will offer players " massive prize pools " and " unprecedented media coverage " for an online series.