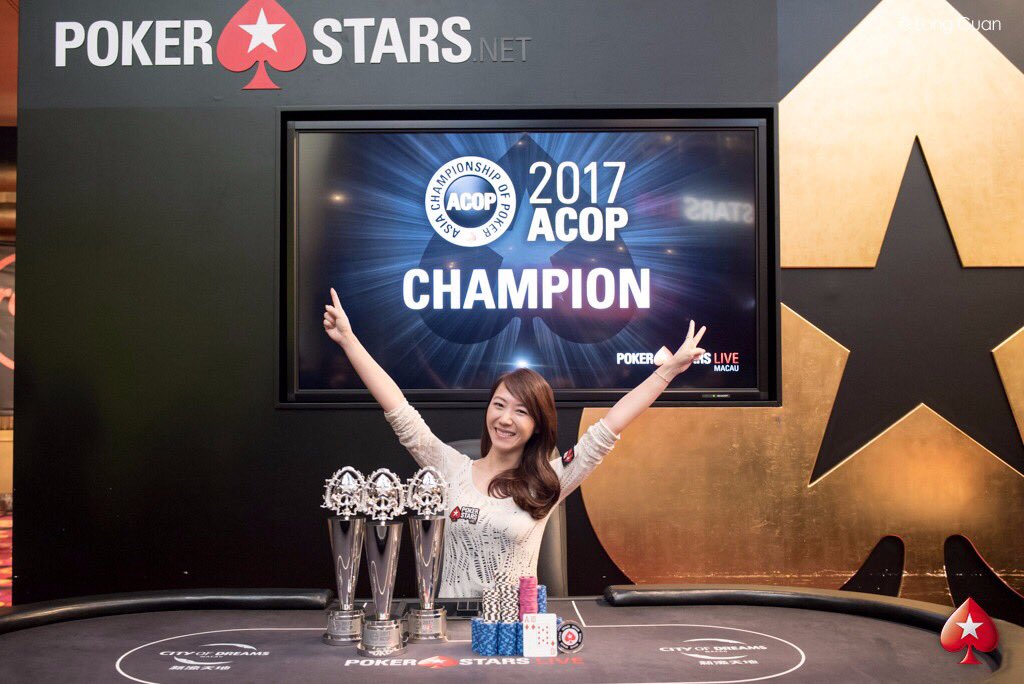 Just days after Chris Moneymaker along with five other pros announced departure from Team PokerStars, another long-time serving PokerStars Pro, Celina Lin, bid farewell to the company.
Lin joined PokerStars over a decade ago back in 2010.
Born in Shanghai China, Lin is considered to be one of the most successful poker players in Asia. In fact, she was the last PokerStars Pro to represent Team Asia. (Muskan Sethi is currently the only member of Team PokerStars India).
In 2009, Lin became the first female poker player to win the Macau Poker Cup Red Dragon Main Event. Three years later she won that even again.
She becomes the seventh Team Pro member to leave PokerStars in a matter of just a week.
Chris Moneymaker that served as PokerStars ambassador for nearly two decades was the most notable name to leave the company.
Along with Moneymaker, a trio of streamers under the name OP-Poker (*Nick Walsh, James Mackenzie and Eva Reberc), French live player Kalidou Sow, and Russian online pro Mikhail "innerpsy" Shalamov ended their partnership with PokerStars on the last day of 2020.