Smith joins the BotezLive stream for some fast-paced chess action, showing his chess skills are still sharp despite not playing competitively for years.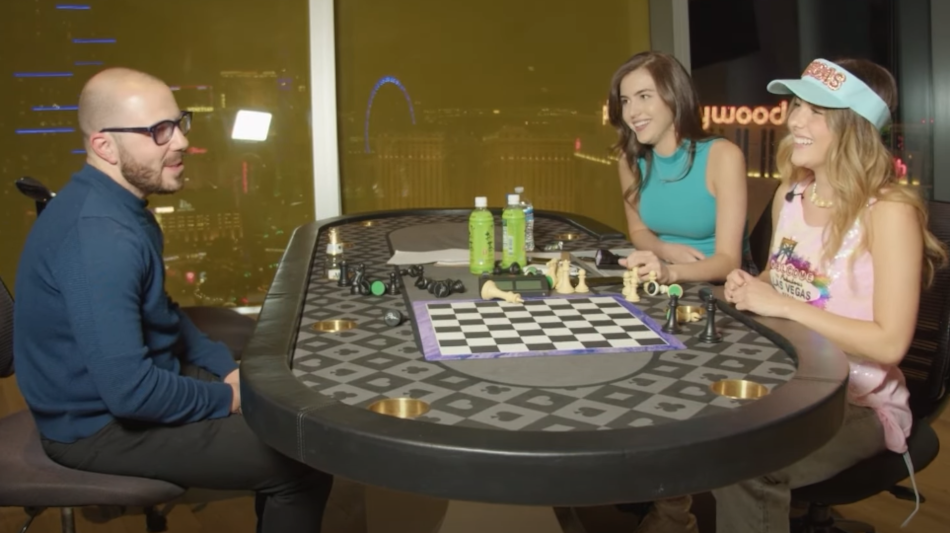 Dan Smith is one of the best-known names in poker, with over $38,000,000 in live tournament earnings, and that number is only likely to grow in the coming years. Before he turned to poker full time, Smith was also an expert chess player, and it seems he still has a love for the game.
Just recently, he accepted a challenge from Alexandra Botez to play a few games of blitz chess on a live stream, betting $20 a game to add some spice to the affair. After four games, the results were tied, so the two decided to play the fifth and decisive game for $50, and Smith actually managed to book a fancy win, promoting his pawn to a rook and delivering a checkmate to Alexandra's destitute king.
At this point, her sister Andrea, who played the role of the observer and poked fun at Dan during the match, took over to try and save the Botez family honor. She did so successfully, besting the poker pro in an endgame.
Thus, the match ended with no winner on the board, but it was a great watch, so you could say that all fans of poker and chess won. It was just positive vibes all around and we are certainly looking forward to a rematch of some sort.
After all, it is only fair for a poker pro to go and challenge Alex on her turf after she did so at a recent Hustler Live stream, winning close to $500,000 in a game featuring legends like Tom Dwan and Phil Hellmuth!