Carlsen joined the 1800-strong field in Day 1C of the 2022 WSOP Main Event in Las Vegas looking to add his name to the poker history pages.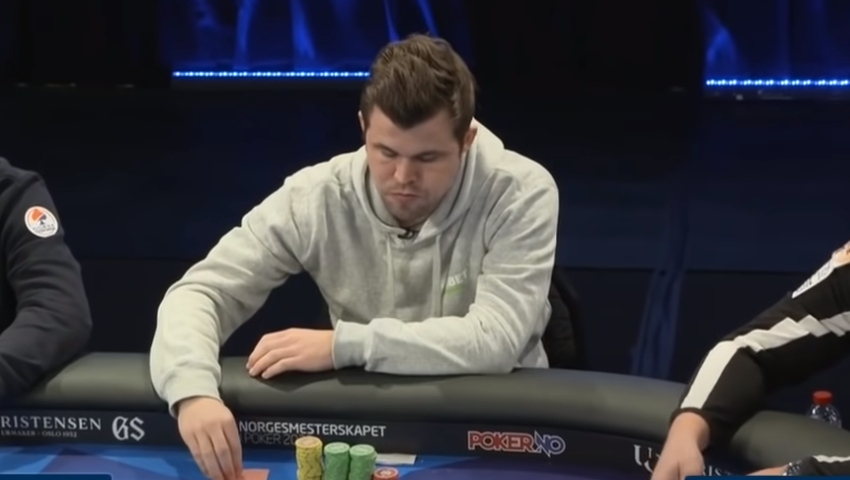 There's been a growing number of chess players falling in love with poker lately. This includes the undisputed chess world champion and the highest-rated player, Magnus Carlsen.
Carlsen has started to take poker more seriously in recent months, appearing at the Norwegian Poker Championships. Still, he decided to take things up a notch and try his hand at becoming the poker world champion as well, participating in this year's WSOP Main Event.
Magnus entered the 2022 Main Event last night alongside 1,799 other hopefuls, all of whom were looking to bag some chips at the end of the proceedings and move along to Day 2 of what could easily be the largest Main Event in WSOP's history.
Despite not being used to the live poker environment, Carlsen quickly demonstrated that he had no intentions of sitting around and waiting for the premiums.
At one point, he tried running a creative check-raise bluff from the small blind after picking up a gutshot draw on the turn, but things did not pan out well for the chess champion after missing on the river and getting into the opponent's flopped top two pair.
Magnus kept fighting, but the poker gods were clearly not by his side last night as his stack kept going in the wrong direction. In the end, Rahul Desirazu took the last of his chips, holding pocket Queens against Carlsen's A-9.
The great chess player will not be adding the most coveted title in poker to his resume this year, but we fully expect to see much more of him at the tables in the coming months!
Want to get in on the WSOP action? Check for the latest WSOP US Promo Code and get signed up!