Check out the new Poker Flips game at WPT Global, have some fun, & collect leaderboard points to potentially win a $12,400 package for the big WPT live event.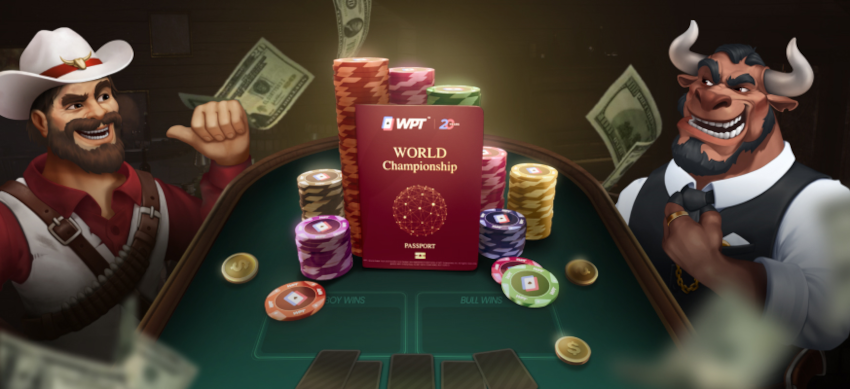 If you want to relax, have some fun, and take a few gambles, the new Poker Flips format at WPT Global is there for you. Featuring two computer-generated opponents, Poker Flips lets you bet on what side you think will win and what type of hand players will make if you feel so inclined.
To make things even more interesting, WPT Global has special leaderboards for the players taking part in these games, offering weekly and monthly prizes. The top five finishers every week get to split $12,000 in prize money, with the winner banking $5000.
The monthly leaderboard is even more exciting, though. Those who make it in the top five spots after four weeks of play (Aug 28 — Sep 24) will receive packages for the $15 million guaranteed WPT World Championship event in December. Each package is worth $12,400 and covers the buy-in, $2000 in spending money, WPT swag, and a unique player experience.
You accumulate points by placing bets on Poker Flips tables, and the more risks you take, the better the point multiplier you can expect. There are also activity bonuses, giving you additional points for playing this new game type three, five, and seven days in a row.
Not signed up yet? Grab the latest WPT Global Bonus Code and flip your way to the big WPT World Championship!