There are a few more events left in the first WSOP Ontario Circuit Series, including the $250K Main Event, which is all but guaranteed to have an overlay.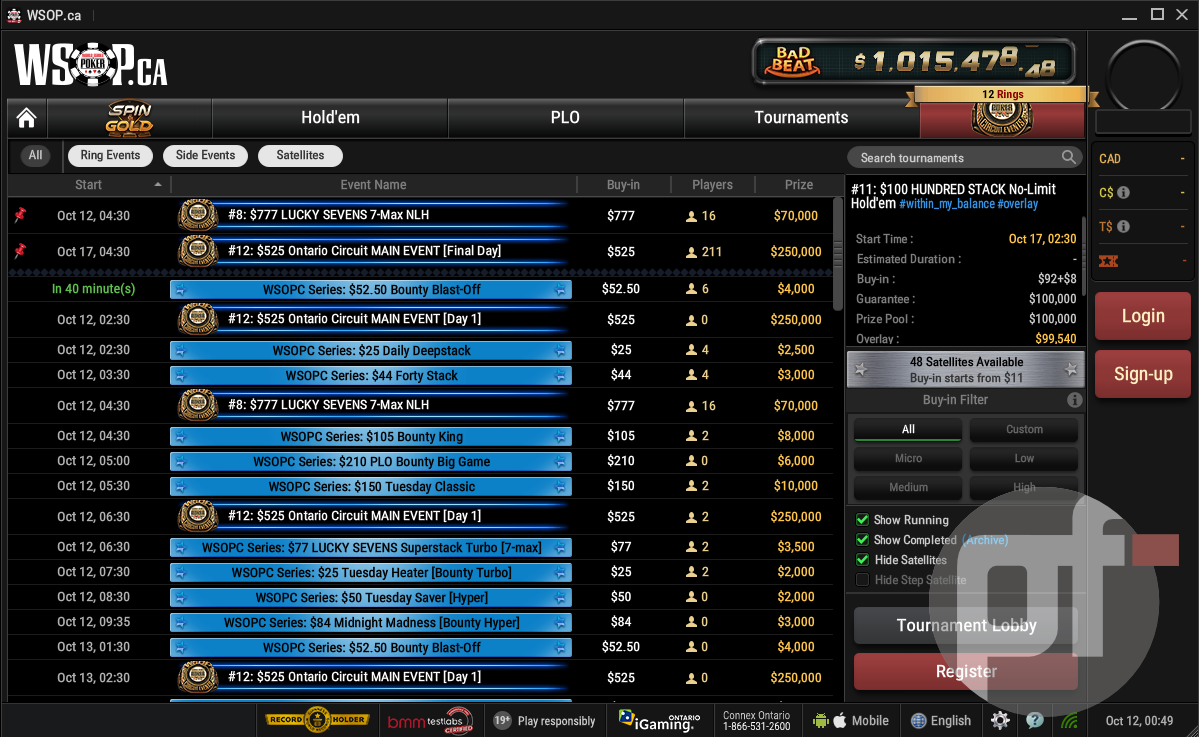 The first-ever WSOP Ontario Circuit Series has entered its final week of action, and so far, it has been a good one for the players. Having launched a couple of weeks ago, WSOP Ontario went all out with the guarantees for its first major series hosted in the province, leading to some pretty hefty overlays.
The series comprises 12 ring-awarding online events, with buy-ins as low as $55. In addition to the rings, all tournaments have pretty ambitious guarantees of either $50,000 or $100,000, and not all the events have hit their targets.
Four of the first seven tournaments saw overlays, the biggest in the $55 FIFTY STACK Bounty. The event guaranteed $50,000 but attracted just 735 runners, resulting in an overlay of $13.2K.
While the early results caused WSOP Ontario to reduce guarantees for a few of the remaining tournaments, there is still plenty of value to be had. This is especially true for the $525 Main Event, which kept its quarter-of-a-million guarantee and will almost certainly have a sizeable overlay!
There's still time to get involved in the first-ever WSOP Ontario real money tournament series. Click here to sign up and get in on the action!