Veteran broadcaster leaves Sky Poker.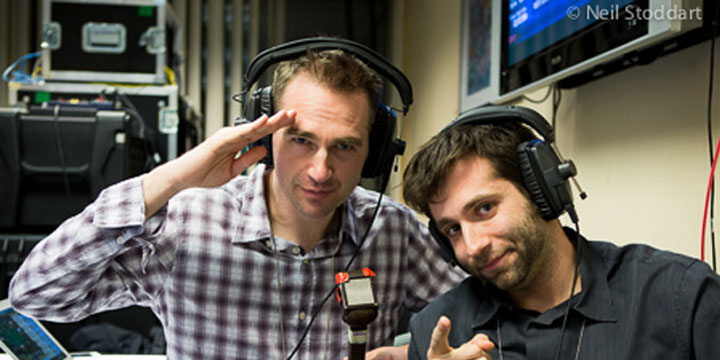 Maybe this is a bit too poker industry-y instead of pure poker culture, but congratulations goes out to veteran poker broadcaster and one of the voices of the European Poker Tour (EPT), James Hartigan for getting promoted to the position of Senior Creative Producer of the PokerStars.com European Poker Tour.
We're just speculating here, but the brass at PokerStars must have made the decision before the Bluff Readers Choice Awards nominations came out because Hartigan, who we think of as one of the very best in the industry, isn't even in the top 5!
No doubt someone, somewhere is going to get fired today.
Oh well, Hartigan will have to deal with that painful snub by getting an incredible new job with the world's richest poker site and getting to travel all over the world producing quality content (in a "senior" position no less) for the poker masses…a ton of which we'll be featuring on F5.
In January 2014, I take up the post of Senior Creative Producer. I'll continue to carry out my existing duties on the tour: anchoring the live streams from each event, and presenting the television shows alongside Joe Stapleton. In addition, I'll be working behind-the-scenes during pre and post-production with the talented crew who make the EPT and PCA the best poker programming on TV.
Want to read James' full acceptance speech? It's right here on his blog.