Tonybet to feature both OFC and a slimmer Tony G!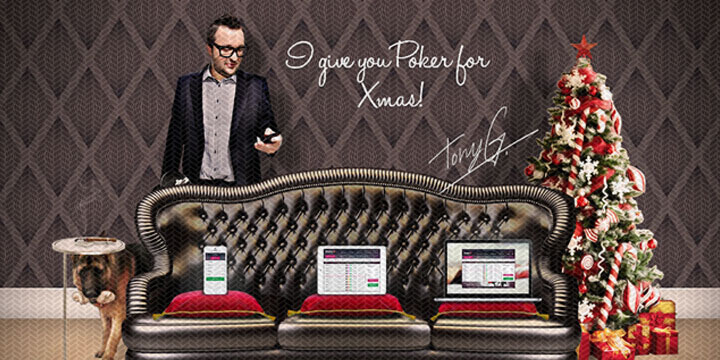 Tony G had been playing coy about something big coming to his online betting site, Tonybet, all month and now it's finally here. The "G" revealed that his will be the first (and only) online poker room that is dedicated solely real money Open Face Chinese Poker (OFC).
It's a OFC player's online fantasyland as it features a few varieties of the popular game: Classic, Pineapple, 13-Card and Turbo. All of which Tonybet explicitly states the rules for and how-to-play. From the looks of it, the app appears to be able to be mobile as well as boxtop based so whether you are on an iOS or Android device or a Mac/PC, you can get your gamble on.
But that's not the only surprise on the Tonybet site. Check out that pic of Tony! Boy does that look 'shopped, but hey maybe Tony has dropped a few pounds from all that bike riding he likes to do.
it wouldn't be a Tony G post without a classic Tony G video, would it?