Uncle Sam
Takes What's His From
FTP

Payments
Remission coming soon, unless you owe the US gov't.
This quasi-interesting thread popped up on Reddit yesterday as a user names "Lokaji" posted that he received an official email from the Garden City Group stating that he'd been approved for repayment from Full Tilt Poker...but that it was all going to outstanding debts to the US government.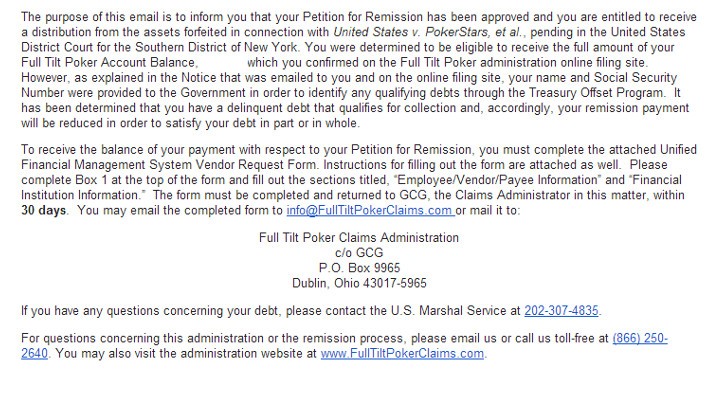 It's not a shock that this was a possibility or probability if you owed, but just in case you were hoping you might get away with it, here's an indication that you won't.