List of permissions needed for app rivals the privacy policy of Facebook.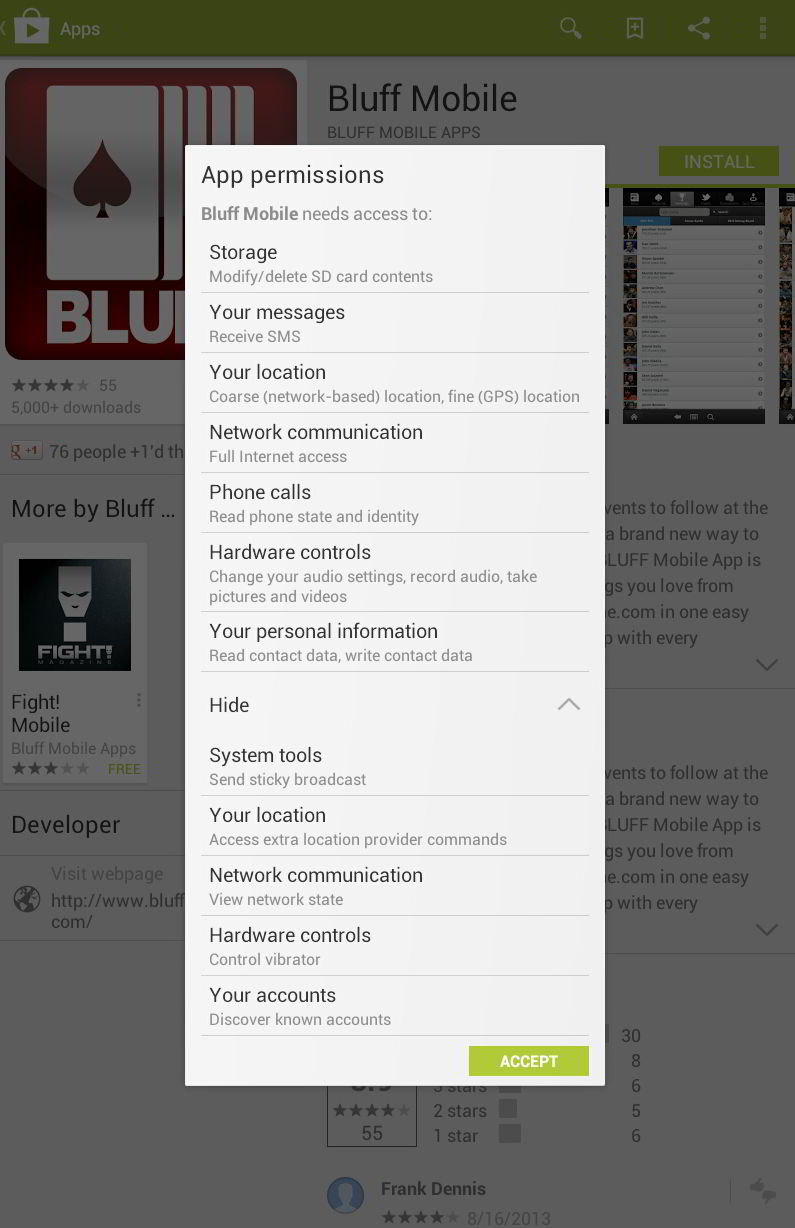 All you android users looking to get a little poker content on the go from Bluff Magazine will have to allow Bluff to be the Master of Your Domain. That's right, in order to install the app, Bluff insists you let it control the vibrator on your mobile device along with accessing your text messages, your geolocation, read all your contacts info and take pictures (presumably of you enjoying the vibrations),
Bluff is either following in the footsteps of the NSA or it employed the ol' tick-every-box strategy when rolling out their Android app, much to the chagrin of their fans that value their privacy.
Shout out to @propoker for the heads up. If you see something fun that you think is F5 material, tweet to us @F5Poker.