Will the broke get broker?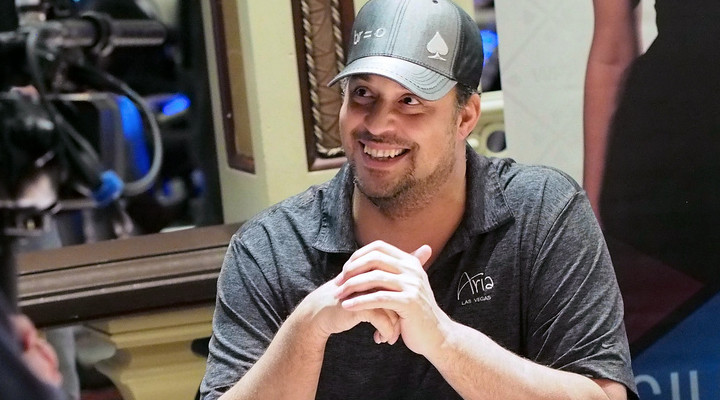 Not terribly long ago we told you about poker's own Jean-Robert Bellande's ongoing prop bet to get down to 245lbs by the end of this month. Well, his deadline is quickly approaching and it appears that the king of broke living is about to be broker unless he can break through his latest weight plateau.
As of yesterday he needed to ditch 9lbs in 9 days, which is totally doable, but you gotta get in that MMA kind of weight cut mindset. Either way, come November 1, JRB's going to be lighter – either by 45 lbs from his starting weight or by the $70K he's going to owe if he fails.
If that's not incentive, we don't know what is.
Here's JRB putting the work in by swimming laps in a pool (rather than creeping on the ladies as he usually does.)
I think the last time I swam laps was 30yrs ago…but 70k is some good motivation. I need to weigh 245lbs by Halloween (was 287lbs).