Deleted tweet had some impeccable timing.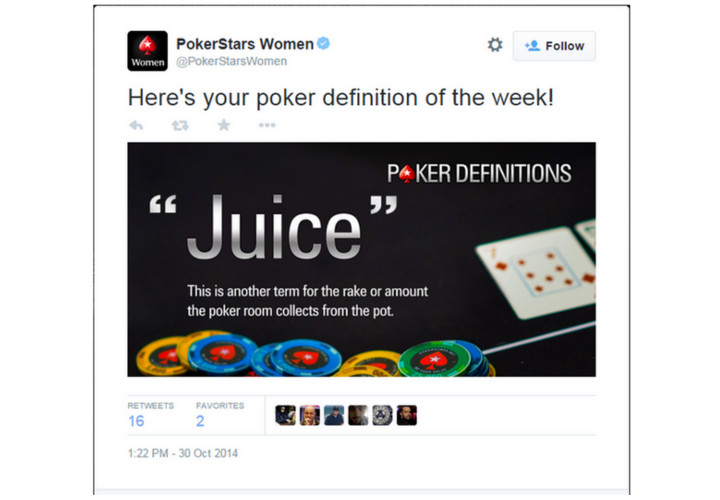 In what seems to be yet another instance of poor timing and/or poor judgement from the usually top-notch PokerStars PR team, it looks like this "Poker Definition" Tweet was shipped out today…the very same day that PokerStars announced a slew of instantly incredibly unpopular "juice" raises.
So just in case you didn't realize what it was that PokerStars was raising the amount of, and who it will effect, here's a poker dictionary definition of what online poker players will now be paying more of.
The next thing you know they'll be defining "downgrade", that's what happens when something, like a loyalty program, has its level of importance reduced.
By the way, as one could only imagine, this tweet has been deleted.