Before Molly Bloom, there was Mary Morgan.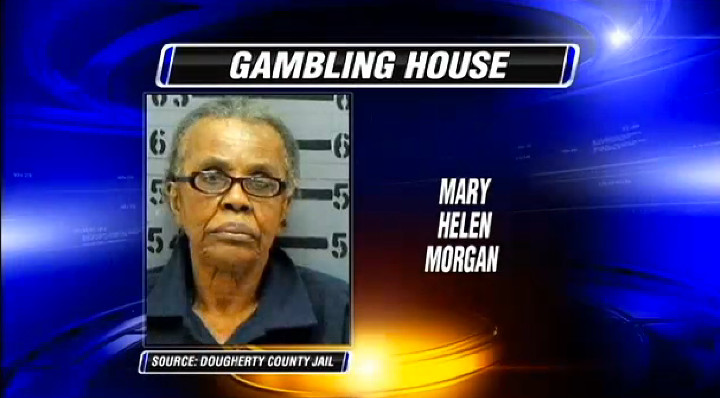 Nice find by Brian over at Card Player on this entry into the Poker Crime Logs.
Police in Albany, GA made a big time bust when they finally made arrests and put to an end a poker game that was occurring at the home of Mary Morgan.
Mary's 90, yo.
Morgan is the senior-senior citizen homeowner of where the felonious game was being hosted and as such was placed under arrest and hauled to the pokey. She officially becomes the oldest person to be booked into the Doughery County jail as cops confiscated $4100 in cash from the game as well as variety of "recreational" drugs (weed, coke and the like).
According to WBTV.com, more than a dozen people were placed in custody and booked on a variety of charges. Morgan was charged with maintaining a place of gambling, illegal alcohol sales and "disorderly house." (Which just sounds like she had a messy house.)
"This operation was a result of a two month investigation into illegal activity at this residence which included illegal gambling, illegal alcohol sales, illegal tobacco sales, possession of cocaine, ecstasy, marijuana and spice," said Deputy Chief Mark Scott.
For her part, The Gambling Granny does have one luxury that comes with age. She gets her own cell.
Poker may be frowned upon in Georgia, but we think DFS is aok…click the banner guys.