These are some of the strongest picks available, so keep them to yourself and don't tell your friends.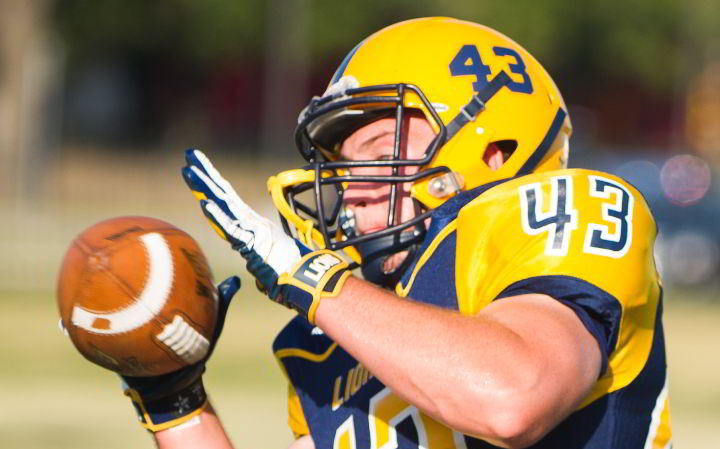 If you're following any of our advice, hopefully it's our picks at the WR position as we consistently have been killing it with our picks of at this position. For example, last week we gave you Jordan Matthews and Kelvin Benjamin, both coming off strong Monday night performances and with artificially low salaries.
This week, we are confident in our picks is well. We will also provide some wide receivers that you may want to try to fade as they face particularly tough matchup's.
Marques Colston
Rookie Brandin Cooks is out, the Saints are at home where they thrive, and Colston should see the benefit of soft coverage by the ravens and an increased number of targets due to Cooks' his injury.
Alshon Jeffrey
In what looks to be a high-scoring affair, the Bears receivers should dominate the Tampa Bay defensive backs. You can't go wrong with Brandon Marshall either, but if you only want one we think you should go with Jeffrey.

TY Hilton
Hilton has been quiet as of late, and thus his salary is more reasonable. This week we expect him in the Colts to blowout Jacksonville. Look for a monster game from Hilton this week.
Percy Harvin
This game was moved to Detroit, and we expect the Jets to benefit. Heavy snows in Buffalo have caused the team to miss some practice time, and with Harvin on the field as both a pass catching and running threat, we think he will have a big game this week.
Sammy Watkins
Yes I know we just told you that the Jets have an advantage because Buffalo has missed practice this week, but this team needs to win this game to keep their playoff hopes alive. And, Watkins is by far the most explosive weapon on offense. The Jets are not very good against the pass so get Watkins into your lineup.
Cecil Shorts III
We expect the Jaguars to be behind early in by a large margin. This means they will have to throw the ball a ton and Shorts should be the beneficiary. Garbage time points are still points so get this guy into your lineup.
Those are our WR pics, but as promised, here are some guys we think you may want to shy away from.
Kenny Britt, Golden Tate and Jordan Matthews all have tough matchup's this week. Be it against a particularly good defensive back or a strong defensive team, these are guys were fading this week and think that you should consider doing the same.
You will find our QB pics here and our RB pics here.
There's only a little t until this weekend's NFL games kickoff, but you can still create your lineups in at FanDuel.com and at DraftKings.com if you hurry. But, make sure that you have an account set up. If you don't, click here to sign up at FanDuel.com and here to sign up at DraftKings.com.