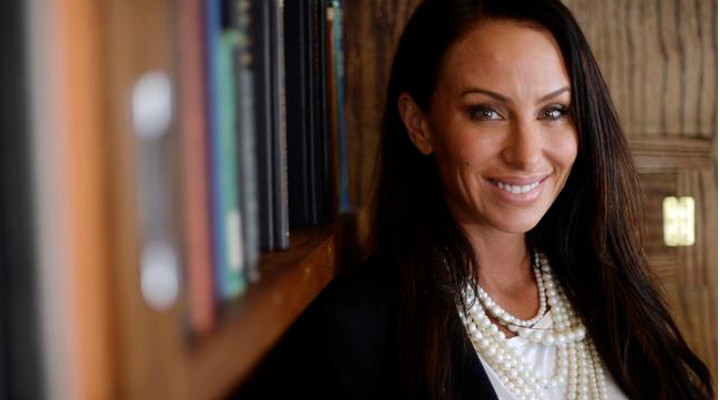 In one of the biggest scandals to hit Hollywood in some time, big-time movie studio Sony Pictures network has been hacked and a treasure trove of embarrassing information and emails has been spilling onto the internet in an attempt to get Sony to cancel the release of the upcoming film "The Interview."
Today more emails were leaked to the pubic and finally a little poker got pulled in to the drama. Not terribly long ago we brought you a post of A-list Hollywood screenwriter Aaron Sorkin taking on the job of adapting "Poker Princess" Molly Bloom's book "Molly's Game", the memoir that goes into the grizzly details of the high-stakes Hollywood Home Games which featured Tobey Maguire, Matt Damon and Leonadro DiCaprio.
Well, apparently Sorkin's choice of projects didn't sit well with Sony Pictures co-chairman Amy Pascal who wanted Sorkin to work on a different project before he adapted "Molly's Game." When Sorkin passed on the other project, according to the website Defamer which acquired the email, Pascal had some scathing words for the screenwriter stating that Sorkin is "broke" and even alleges that Sorkin and Molly Bloom may be…more than friends. Here's the text:
We are getting totally positioned in the Aaron stuff
He is broke
He wants to get paid
We paid him his insane fee on flash boys
When the poker movie came around we didn't want to not be in the Aaron business so we wanted that too
After social network jobs and flash boys Aaron and mark too the project to the town on the "pretense" that we don't have money
They went to every single studio
Not just Donna and stacey (not real meetings blah blah)
I don't care if Aaron is sleeping with the girl or not
I don't care if it becomes a beat seller
They are treating us like shit
He wants to write them together or poker movie first
We waited for him to write jobs for 3 years (2 anyway)
When mike told them we wanted him to write flash boys first (how long ago did they make the deal) ari sent and email saying he was pulling out of the project
Fine
Additional cliffs are that Sorkin seems keen on getting "Molly's Game" made and when things looked shaky on the Sony Pictures front, he shopped the pitch around Hollywood and found other interest, pissing off Pascal.
You can read the entire drama surrounding the "Molly's Game" script, including Aaron Sorkin implying that Tobey Maguire's father-in-law, Ronald Meyer, chairman of NBC Universal, is nervous about the adaptation due to the fact that Tobey comes off looking horrible in Bloom's text, over on Defamer.
Also, it looks like the "Molly's Game" script is being fast-tracked.