The Brat lives life in the fast lane.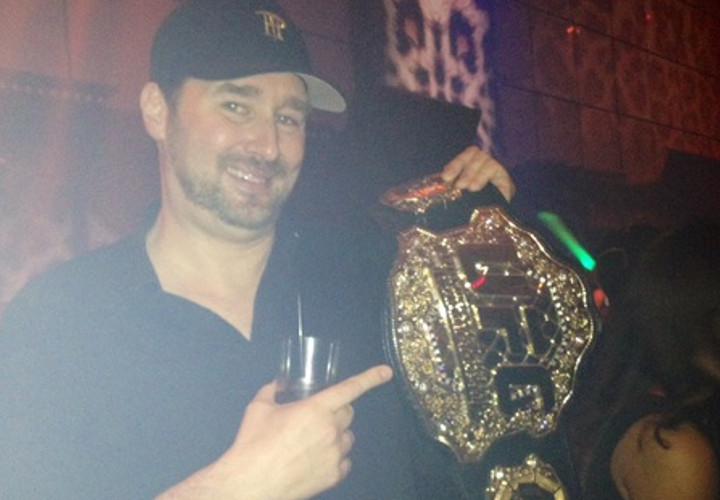 This past weekend while in Las Vegas, Phil Hellmuth put his big boy pants on and spent his nights doing what he does best name-dropping and party-hopping.
On Saturday it was all things NASCAR as The Poker Brat found himself surrounded by the sports lead-footed superstars Jeff Gordon, Jimmie Johnson, Dale Earnhardt Jr. and Denny Hamlin.
Then the very next night, Hellmuth fought his way into the inner ring of UFC phenom and lightweight champion Anthony "Showtime" Pettis.
Of course, Hellmuth couldn't resist (but who could?) snapping a pic with the UFC Lightweight Championship Belt and while he doesn't look thrilled (perhaps because he'd just gotten pushed in the face the night before) "Showtime" posed for a pic with the Brat.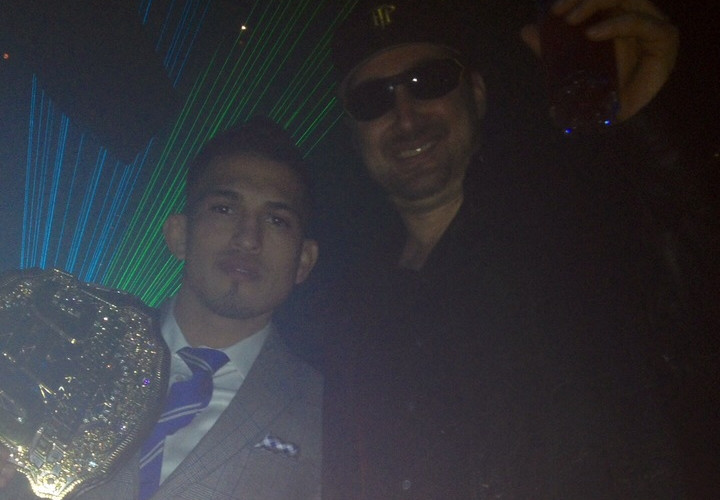 When all was said and done though, Hellmuth returned to Palo Alto, CA and reiterated that while partying like a rock star can be fun, there's no place like home.