Training site breaks down big hands to teach you the game.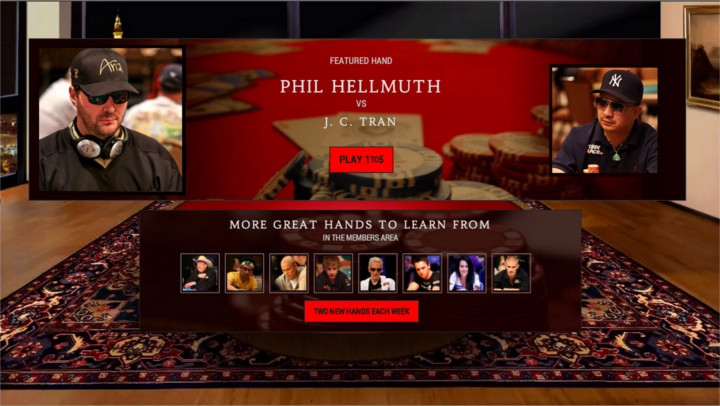 There's a lot of ways to approach learning the game of poker. Most people pay their dues, never get good and subsequently have the word "rigged" tattooed on their neck.
Others study. They read books, watch videos, pour over hand histories and talk with friends who may be better than they are. Here's another way to get some poker knowledge into your dome: 1to5.com
It's an interactive replaying of big time TV hands from some of the most well-known players on the planet. The free samples include hands played by Tom Dwan, Daniel Negreanu, Vanessa Selbst, Phil Hellmuth and more. You watch the first part of the action, help the pro make a decision with a multiple choice question, get to see what others chose and then watch the hand play out. Finally, once you see it in action, you can listen to in-depth analysis of why the pro did what they did.
For those of you who like to identify with top tier pros, this may be for you. 1to5 has samples on their site so you can see if it's for you. If so, you can join and get 2 new hands per week.