Three generations of related dummies indicted in connection with poker robbery.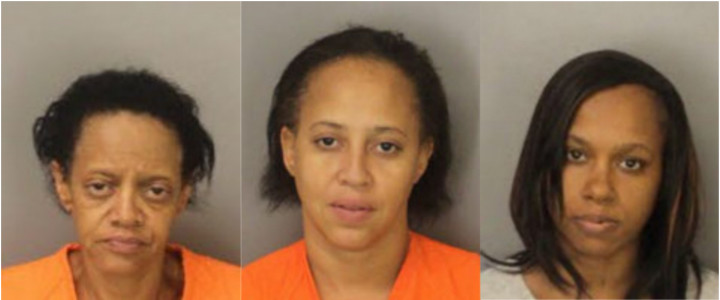 A story like this doesn't come along too often (thank goodness). Three generations of women all in the same family are all in big trouble in connection with the armed robbery of a poker game last September at the Colonial Country Club in Tennessee.
Two armed men jacked a poker game taking place at the club for about $16,500 on September 9 when Sheree McKinley, who worked as a waitress there, let them in and eventually drove their getaway car. McKinley's mother, allegedly tampered with evidence and hid one of the guns used to commit the crime while McKinley's daughter, Marilyn Jackson, got pinched not for anything having to do with the heist, but for breaking into the club the day before and stealing bottles of liquor. The cops only found that out while looking at video surveillance in search for evidence of the original crime.
McKinley faces some serious charges and time according to The Commercial Appeal. She is facing five counts of aggravated robbery, burglary and substance charges and sits in jail on $600k bond. Her mom is charged with tampering of evidence and possession of a prohibited weapon and is free on $20k bond. Finally the daughter is facing burglary charges and is free on $5k bond.
The armed men are indicted on completely different charges. No word on if that poker game is still in action.