Va a vencer todo el mundo "Heads Up."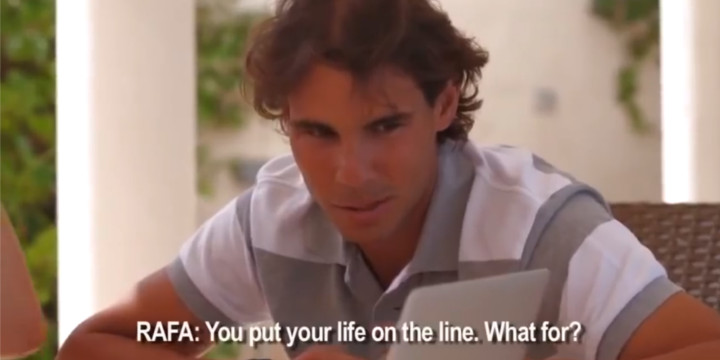 This video may not be easy to watch if you don't speak Spanish … the language of love.
Ok so while Spanish may not be the language of love officially, it's the only language spoken in this video of tennis superstar Rafa Nadal taking on the entire nation of Spain in a head-up battle of minimal proportions.
Como se dice in español … micro grinder? Anyway, because F5 is worldwide(!) we're happy to share with our SAP viewers – Rafa vs. Spain!