Capture the tension of poker like the pros.
BJ Nemeth. Joe Giron. Neil Stoddard. Hell, even WhoJedi. You most likely don't know these these names (well, except for that last one) but they are the unsung heroes of tournament reporting.
BJ, Joe and Neil are some of the more well known photographers on the poker media landscape as they follow the World Poker Tour and the European Poker Tour bringing you shots from the tournament floor to help you feel a little closer to the action. But capturing the energy of a big time poker decision, the anguish over calling with AK, isn't as simple as point and click…it takes skill. Skill that you can learn too with some help from these tips courtesy of Russel Ray Photography.
When it comes to poker photography, it's not just about taking random shots here and there. It's about amplifying the energy inherent in these gaming sessions, an energy that's otherwise hidden from unsuspecting eyes.
So what can you do when in Las Vegas this year for the WSOP to snap a killer pic of The Poker Brat on a rampage? Start with lighting:
Lighting is everything in this field of art, and since poker is an indoor sport that often isn't too brightly lit, increasing your camera's ISO to within the 900-1000 range allows more light to enter the lens.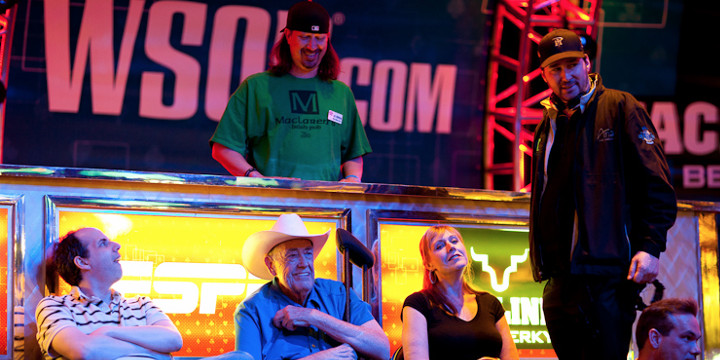 Want to capture the intensity of the passage of time on a decision? Shutter speed!
In direct contrast to something like an NBA game where a fast shutter speed is of the utmost importance, slowing that speed down is the way to go with poker. Not only will it help highlight your subject, but you could also get cool shots such as when the player you're taking a photo of casually flips his poker chips.
So, if you are looking for more ways to take high level poker photos, check out this short article Capturing the cards in photography: Beginner's pointers for poker photography