This time, it's for real.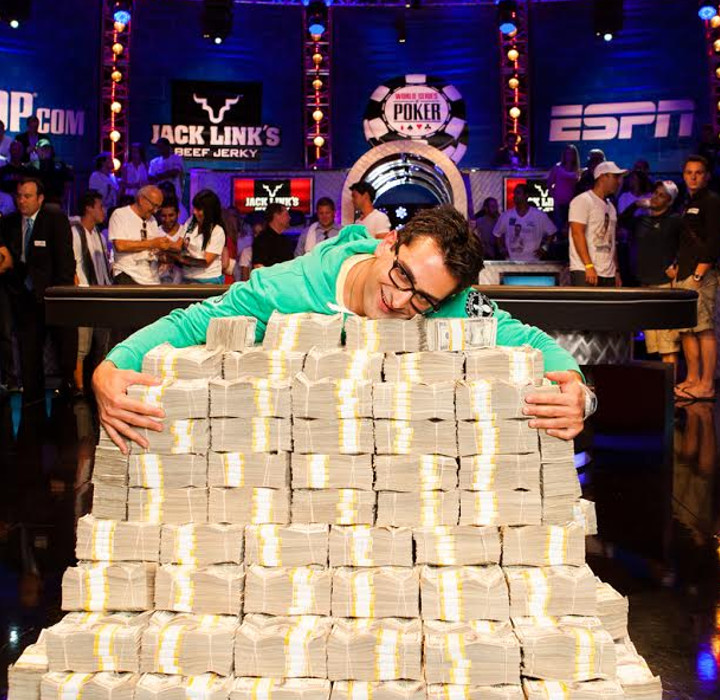 A major tournament win can change your profile in the poker landscape. For Antonio Esfandiari, winning the Big One For One Drop in 2012 took the well-known, well-liked pro into the ranks of poker elite. Topping the All Time Money list in the largest tournament of all time raised Esfandiari's profile onto the marquee with the likes of Hellmuth, Negreanu and Ivey and now, this summer, he's ready to do it all over again.
It's been an amazing couple of years. I had some recognition before the One Drop, but this really escalated me to a different plateau. I enjoyed riding that wave for the last couple years. It's not that a lot more doors opened up, but certainly they opened up further.
As much as I don't believe I deserve the number one on the all-time money-winner list, because it was one tournament, I'll take it. I took advantage of the privileges and perks that come with it. It's been a very fun ride, no question about it.
In Pokerstrategy's new interview with Ultimate Poker's lead ambassador, Antonio opens up about having fun, living life and making magic.
He also talks about the oft-rumored $1 Million "No Sex" bet he made with Bill "the Businessman" Perkins.
What happened is we were in Sweden drinking. I was a couple of gin and tonics in, and it came up somehow. My buddy, Bill Perkins, said, "For a million dollars you'd have to go the whole year." I'm someone that values and respects money, and I just said, "I think I could do it for 500K."
Turns out, he couldn't do it at all.
It's not your typical poker interview – no strategy, no gameplay – just a fun romp around the mind of one of the game's most likable personalities.
Take the time and check out this Pokerstrategy interview with the once (and future?) king of One Drop – Antonio Esfandiari.