Grind Room not to be mistaken for Grindr Room.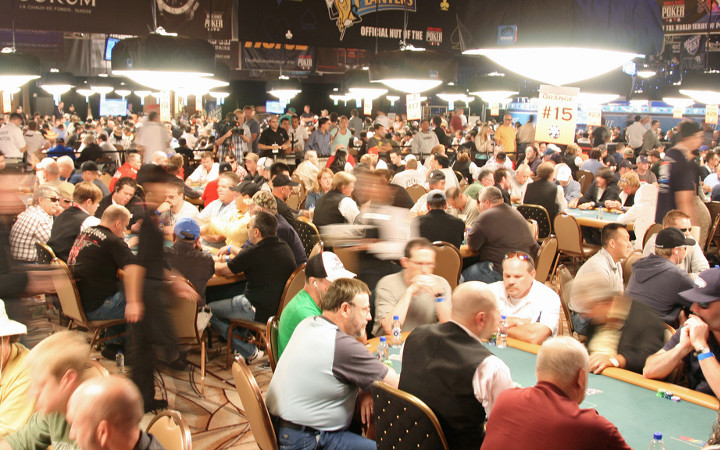 Lots of interesting things jumped out during the 2014 World Series of Poker Media Conference Call but perhaps one that generated the most excitement was the integration of online poker into the overall festivities.
Read: WSOP 2014 Media Conference: What You Need To Know
Chris Grove from OnlinePokerReport provides solid write up of the multitude of ways that the online action of WSOP.com will be worked into your summer poker vacation. From allowing laptops table side to the new "Grind Room" (yep, that's it's name) which will allow players to sit down and log on in-between tournaments to quintuple the bad beat stories you'll be able to tell in the course of a day the WSOP is pushing the online poker edge.
Of course, cash games and satellites to both the Main Event and bracelet events being held the next day are also going to be made available. So get excited for a bunch of new ways to go big or go home (broke) at the WSOP.
Hey, supposedly the wi-fi will be better too.