Online poker wages PR battles on many fronts.
It's yet another episode in the video blog of Ultimate Gaming top dog Tom Breitling. Here he basically says that one of the biggest problems facing online gaming in New Jersey, Nevada and Delaware is that no one even knows it exists.
Only 1 in 10 people polled in Atlantic City had any clue that online poker/gaming was legal in the state and with only 3% of the people having an account, Brietling knows that there's plenty of more room to grow.
He goes on to say that part of the problem is battling the stereotypes of some of those "unregulated" sites that burned customers in the past too. It's not only the stereotypes that Ultimate Poker is battling, ultimately they have some basic branding issues to deal with as well…check this out: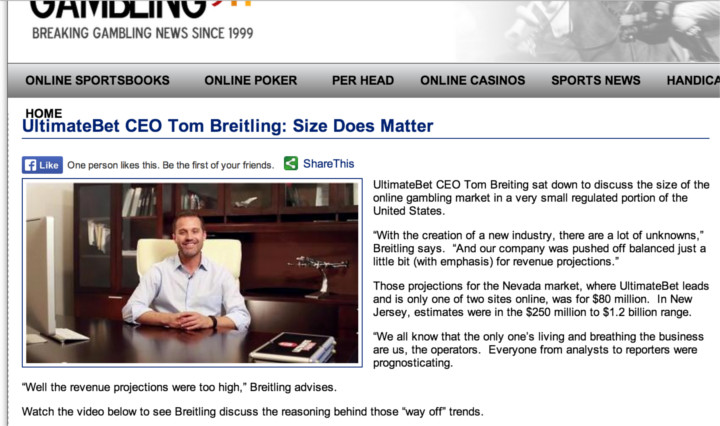 What is wrong with this picture?