It's almost time for the Main Event.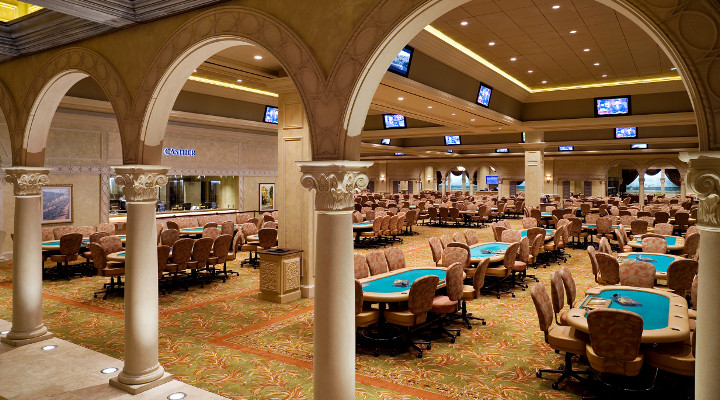 The Borgata Poker Summer Open is in full swing as players sit down today for the popular $5K Survivor tournament. It's a pretty basic strategy, everyone puts in $200+$30 for the buy-in and there's only one prize to win – $5K per survivor. Everyone who survives to split the prize pool makes $5K, which the Borgata estimates to be roughly 1 out of every 25.
No winner take all, no top heavy prize pool…if you can gut it out and stick around, you're $230 is turning into 5 grand.
Don't forget East Coast grinders that the Borgata Summer Open Main Event is taking place starting this Saturday so make your plans as it's $500K guarantee is likely to be the largest outside of Las Vegas all summer.
Borgata Poker Summer Open Schedule
Plus, there's still time – you lucky New Jersey residents – to win your way in to some of the remaining events. Just hop on BorgataPoker.com, crush some souls at the online felts and you may find yourself playing live for a super small buy-in.
No account yet? No problem. Borgata is really hoping you'll give them a shot by practically throwing cash at you. Check out new deposit bonuses, freerolls and even the $1K a day giveaway.