Hands like this don't come along everyday.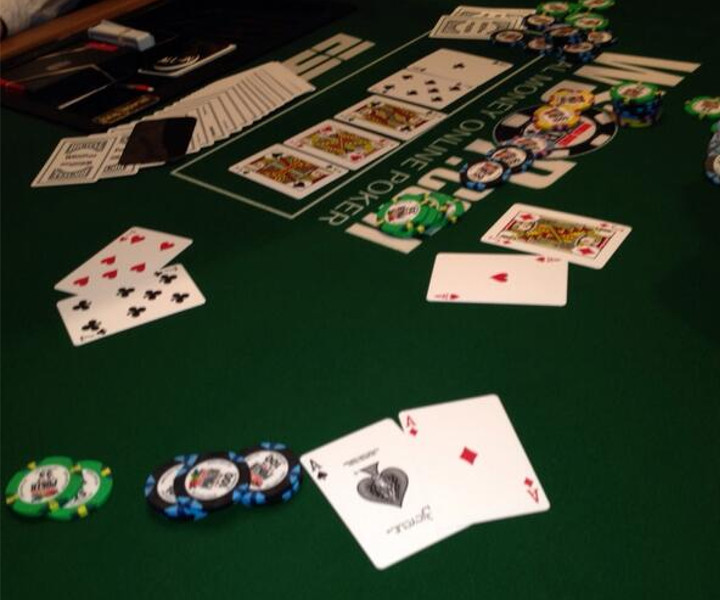 For every tale of victory at the World Series of Poker, there's any number of bad beats. But lest you think all bad beats are equal check out this entry into the Bad Beat Diaries from the $1500 NLHE WSOP event.
On a flop of AJ9, three stacks get in in the middle. Ace Jack, losing to pocket 7s, which is behind the top flopped set of Aces.
If we did out math right, and there's no saying we did, this run out has less a 1% chance of occurring and most players will never suffer a beat so bad in such a situation.
Good game.