Armed gunmen spoil the party in more ways than one.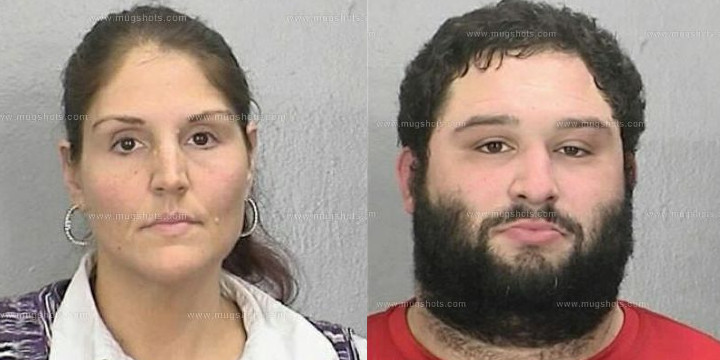 A Virginia couple who were hosting a private poker game that got robbed are now facing felonious charges of "conducting an illegal gambling enterprise or operation," according to Virginia's DailyPress.
In what seems to be a bizarre use of resources, self-described "poker enthusiasts" Jennifer and Adam Schlain are going to be dragged into court as a pair of gambling masterminds after a poker game they were holding in a commercial building was robbed by a trio of gun-toting, bandana wearing bandits.
Jennifer, 35, a lawyer, who was out of the room when the robbery first started, saw it in progress and called the cops. Now, while the armed suspects are still at large, she and her husband are the ones facing criminal charges and the unhappy couple are taking their story to the streets.
"We were hosting a poker party for our friends," Jennifer Schlain said of the gathering on July 8. "We are as clean as they come, and we are good people. … We're not the criminal masterminds they're painting us to be."
The robbers made off with $11K, which the Schlain's claim were not funds being wagered but pocket money of their guests. In fact, according to the couple, they didn't make any cash off the game at all – it was a private poker party. But the D.A. sees it otherwise.
In a search warrant affidavit, Master Police Detective James Huling said police discovered four poker tables, gambling rules on the wall, and hot food available for gamers. Huling also wrote that the Schlains told him they have hosted 12 such sessions after being unhappy with house rules elsewhere.
The Schlain's aren't happy both with the allegations and their treatment from police but are looking to find a way to resolve this.
Schlain said she's of two minds on how to deal with the allegations. On the one hand, she said, the couple is committed to the community, and wouldn't mind pleading guilty to a misdemeanor and ending it there.
On the other, she said, the couple feels like fighting the charges, because they believe they've been "humiliated" simply for "playing poker." "There's no justification for what they've done," she said.
Check out the full article with all the juicy details over at DailyPress.com: Newport News lawyer, husband deny they were operating a gambling enterprise