Tons of chips to help outmaneuver the enemy.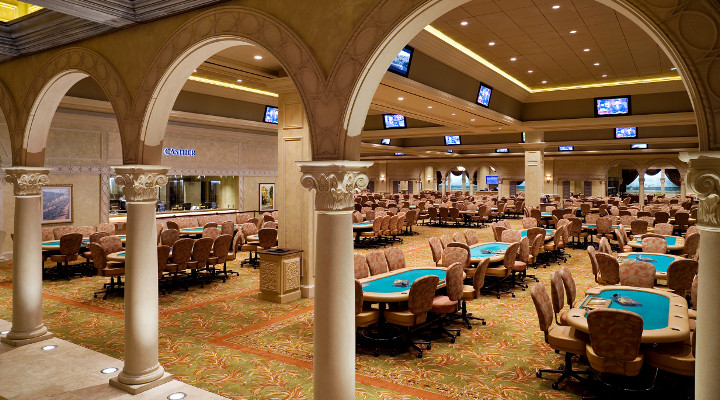 The boys over at Borgata Poker have another sick series to entice the East Coast grinders, as well as the entire Garden State. The Deepstacks Challenge get underway on Monday where players get what they really crave, tons of chips and guaranteed prize pools for an affordable buy-in.
This year though, the Borgata throws in a twist. Either you get a read on your opponent in person, with your clothes on, or participate in one of the online Deepstacks and click buttons wearing whatever the hell you'd like.
From July 7-12, you put on your shoes and show up at the Borgata Hotel & Casino for some live tourney action. Deep play and guaranteed action every day of the week, leading to the massive 40,000 chip deep, $50,000 guarantee.
Then the series goes online over at BorgataPoker.com. Play an additional 8 events from the kitchen, the bedroom, hell…even the bathroom. Wherever you have internet (in New Jersey) you can take your shot at hefty guaranteed prizes for minimal buy-ins.
No account? Not a problem. BorgataPoker is incentivizing you with all sorts of worthwhile promotions like deposit bonuses, newbie freerolls and whatnot.
So if you are in New Jersey, go deep with Borgata starting this Monday!