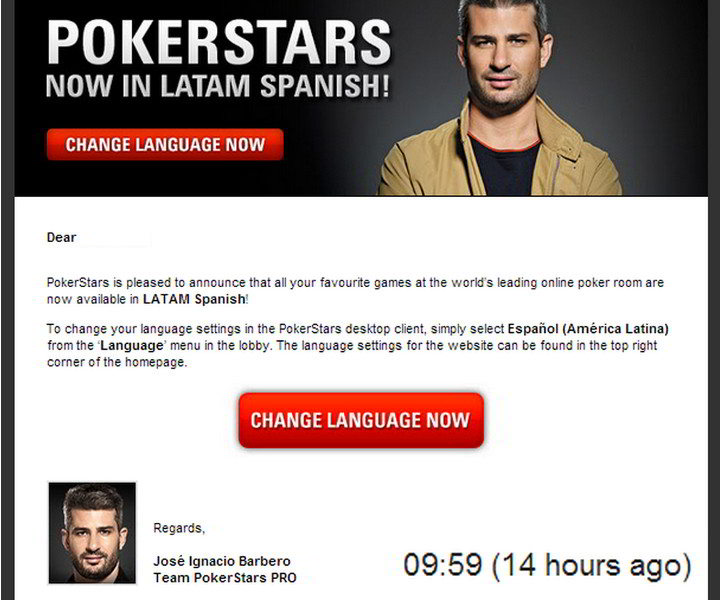 No, he's not dead! But the man named "Nacho" has, ahem, "parted ways" with PokerStars. But just because he's no longer representing the online giant doesn't mean he can't still represent the online giant. Wait…what?
That's right, we posted yesterday about the departure of Jose "Nacho" Barbero from Team PokerStars and no sooner than we did, we received a promotion from PokerStars featuring…Jose "Nacho" Barbero.
Our pals at Card Player Latin America first reported about Barbero's departure at the beginning of the month, and even though his photo and individual page has been removed from the website here he is, even after getting dumped…we mean "parting ways"... pitching the promotion that PokerStars games are now available in LATAM Spanish almost two weeks later.
Just goes to show you that even when a pro is no longer with an online site, their legacy lives on.