Reddit poll tells us what we already knew.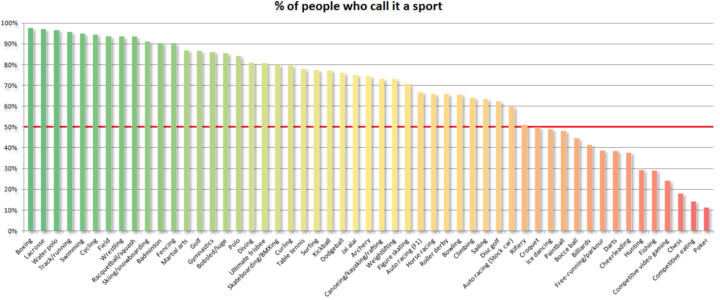 Sure we give out trophies. Yes, we rank the players. We even have team events like the Caesar's Cup. But no one, really, has ever been fooled into thinking that the beloved game of poker is sport.
But, just in case you did, a user on Reddit conducted his own, private, poll asking participants to classify 53 different so-called "fringe" activities as sport or no sport. According to Deadspin, the user received 460 replies and put them into this handy chart.
There's some very interesting percentages to be seen from water polo to chess but of all these activities, the one that received the lowest percentage: poker.
Poker – it may be dead last in sporting classification, but first in our hearts.
Read: Poll Results: What's A Sport And What's Not?