The story of a first timer surviving the shark infested waters of the WSOP.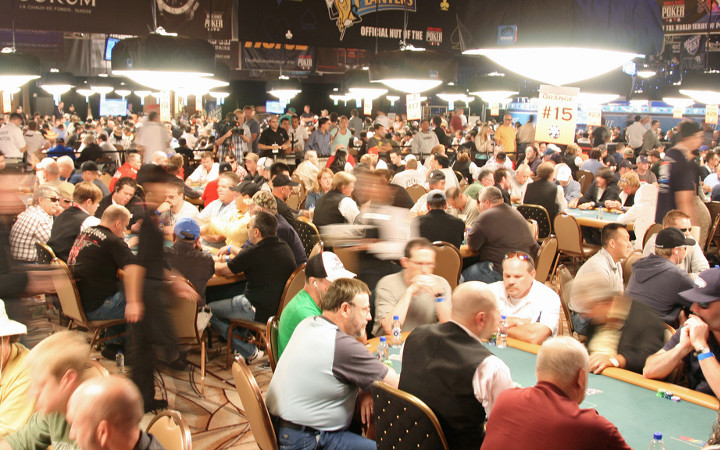 Here's a bizarre article to waste a few minutes on for a Monday.
Virgin poker player Richard Rigney, almost on a whim, decided to plunk down $10k to play in this 2014 World Series of Poker. According to the story that appears in Pennsylvania's Tribune, Rigney just loves to gamble in general and so he accompanied a buddy to Las Vegas who was playing the WSOP, Rigney just decided to pay his entry fee having never played a hand of poker in his life.
What happens next? Of course this noob goes on a heater (why wouldn't he?) despite not knowing some of the basic rules. He caught a ton of hands and didn't say a word, thinking it would his best strategy.
"My plan (for the tournament) was to be stoic and not be emotional," Rigney says. "I never talked to anyone. I'd sit there and stare. I didn't say one word." Many assumed he couldn't speak English.
Turns out, his rookie mistakes are likely to make the ESPN telecast as the article details a massive hand against Jack Schanbacher where the pot swelled thanks in part to Rigney not knowing what he was doing. In the end, Rigney found himself holding a monster, in a monster pot with the overall chiplead on the line.
What happens? Well, lets say he claims that he'll never play poker again.
Check it out: First-time poker player runs into trouble at Main Event