Peppermill Reno's BBJ hits on this hand.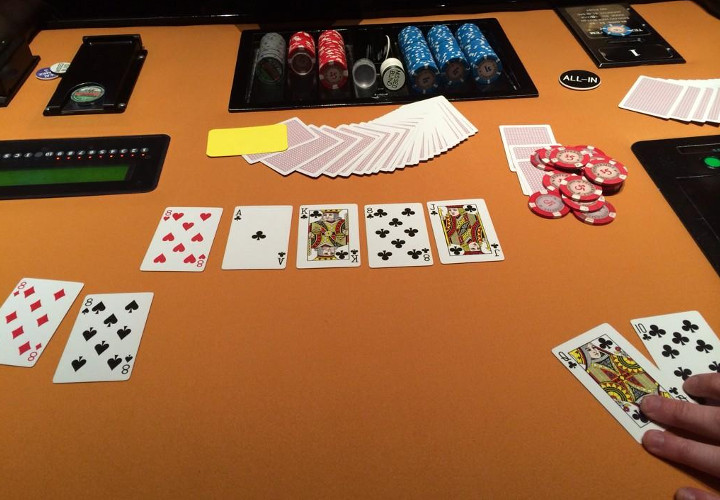 It's always nice when a sick beat comes with a little payback. That's what seems to have been the case a couple days ago at the Peppermill in Reno when the Bad Beat Jackpot was realized when a rivered quads was bested by the turned Royal Flush.
Nice photo of the beat posted by Jed Hoffman
What's that worth? In some places it's big money but according to our pals over at HoldemRadio, this one looks to have been $5K. But, hey, who can't do without a little extra unexpected scratch.
Looking for more of the worst beats on the planet? Check out the well-traveled pages of the Bad Beat Diaries.