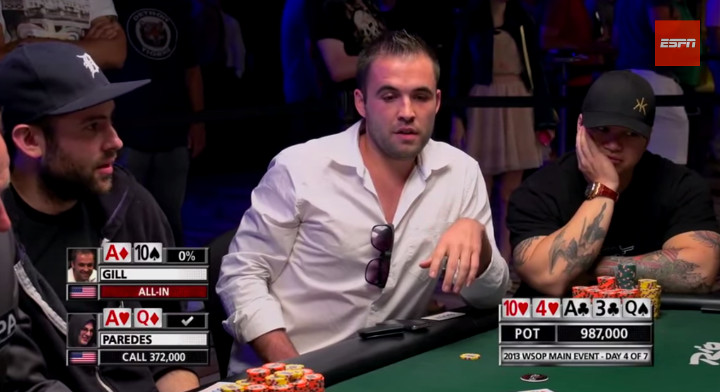 We've all been there. You're running bad and nothing is helping. Aces cracked, running flushes and the 2-outer on the river. It seems like the poker gods have turned against you and all of a sudden you're the guy every one avoids because you just can't stop telling bad beat stories.
Over at Bluff Europe, Jeff Kimber feels your pain. He's been through it all and as it turns out, he's currently in one hell of a downswing. In fact, he's so far in it that he needs help getting out and so he's reached out to some of his professional poker playing friends (with 100 years experience between them) for some words of advice. Lucky for us – he's decided to share and many of the tidbits are more than worth taking note of.
Keep a positive attitude, think before you act and don't let past results keep you from making the perfect move are just some of the concepts extracted from the words.
Some are practical:
Overbet against the older calling stations. Never call on the river in a tough spot without the nuts.
While some are philosophical:
Many years ago, there was a TV fortune teller called Evadne Price, who used to come on just before the black and white television schedule shut down for the night and say 'Think lucky and you will be lucky'.
But all are worth your time. So, stop feeling sorry for yourself and get your game back on track with 10 ways to stop Running Bad