New device attempts to get inside players' heads while at the table.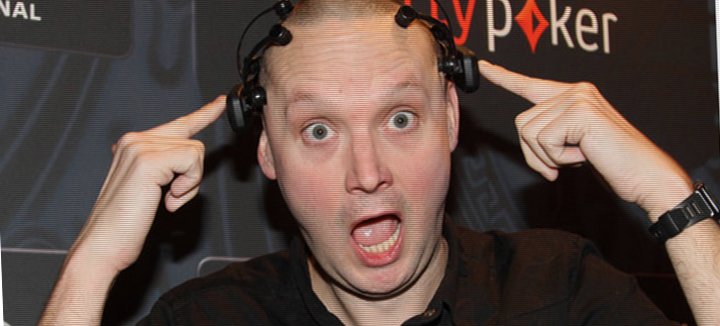 Partypoker recently tested out a new high-tech device that supposedly can read your brain activity while playing poker.
As documented in an article by John Ward at the Daily Star, partypoker has set up a "task force" to collect data on the function of the human brain while at the felt. That info will then be handed over to their "in house poker psychologists" who will publish their findings on pokerbrain.com.
Until now, the Emotiv headset was only used in online play, but recently it was worn by a member of the Daily Star at a World Poker Tour event at Aspers Casino in London. Check out how it went and what the partypoker rep had to say.