But Which One is the Computer?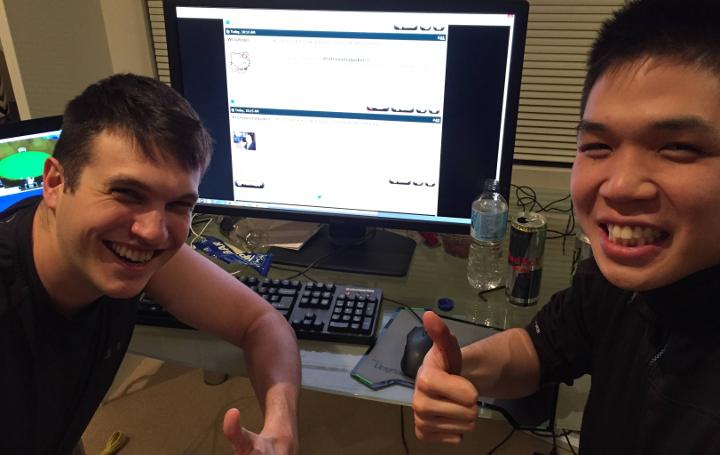 Rumors are rife that Doug "WCGRider" Polk and Dong "DongerKim" Kim are planning to give up playing human beings for a while and instead challenge the world's top NLHE bot, Tartanian7.
Life is tough at the high stakes cash game tables, and playing against the computer program developed by Computer Science Professor Tuomas Sandholm at the Carnegie Mellon University might seem like a break from the workday routine.
Tartanian7 may not be quite the pushover though—in last year's Association for the Advancement of Artificial Intelligence (AAAI) poker competition, Tartanian7 took the honors as the top poker bot competiting against the best that other academic specialists in game theory could develop.
In February , Dong Kim came a cropper in a challenge against Nick "TCfromUB" Frame in a 15,000 hand challenge for a $50k side-bet and significant bragging rights.
From the picture of the two top cash game players above, it's not impossible that alcohol could have played a part in their latest scheme to show off their prowess. Man against machine at NLHE is a still a no-brainer for man—but two men and two crates of beer against the machine could be a bit iffy.
The story was first broken by Nolan Dalla, who has since removed the article from his blog .