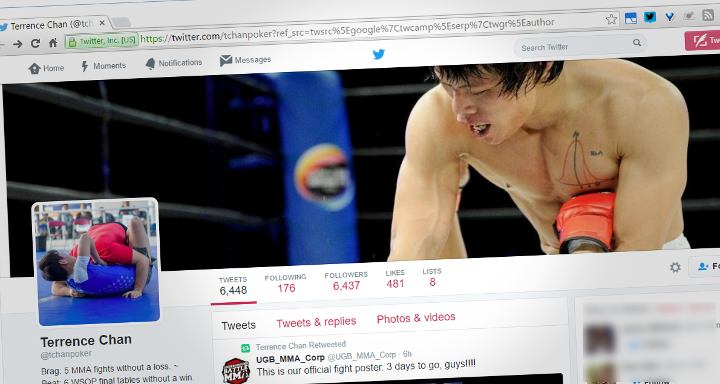 Former High Stakes Poker Pro turned MMA Fighter, Terrance Chan, will be fighting again this weekend
Not having fought in months, Chan made the last minute decision to fight in the Underground Battle MMA in the Philippines after his fight in Hong Kong was cancelled. As you do.
In shape, having trained for months and now down to 139 lbs, Chan decided to fill a space and battle it out with MMA pro fighter Joco Mabute. For the fight, Chan will have to cut weight to 125!
"Fighters fight, so let's do this shit" Chan said in a recent blog post – amen to that, bro.
You can watch the live stream here.
We are wishing Chan all the best!
If you've never seen Can fight, you can check out his first MMA brawl below.