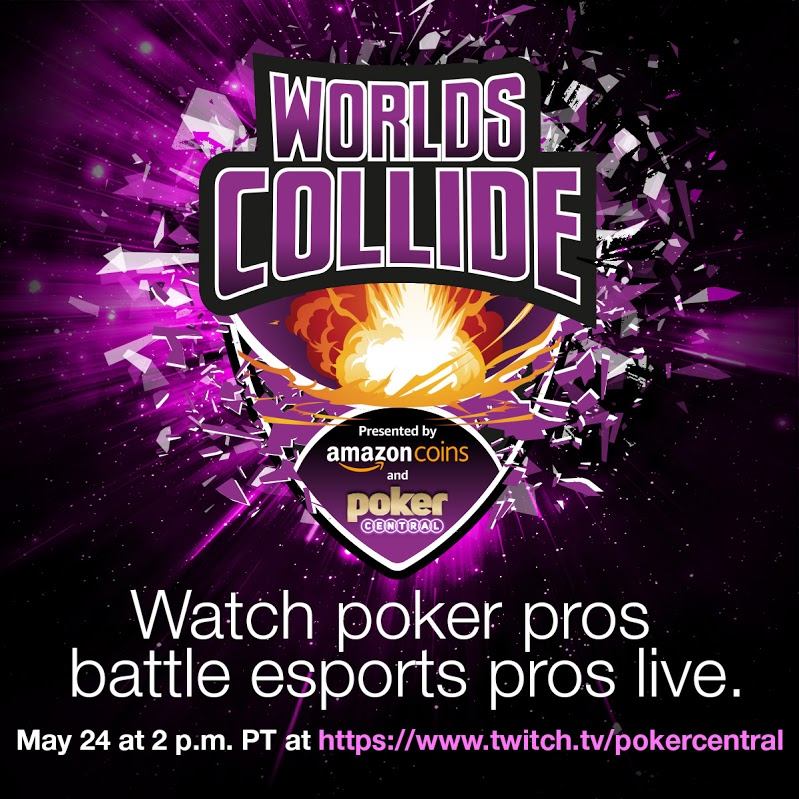 Tune in on Tuesday 24 May from 2:00pm – 6:00pm PT on Poker Central's Twitch Channel to watch poker pros (Team Poker Central) take on e-sports pros (Team Amazon Coins) in the new event: Worlds Collide.
Team Poker Central will be made up of Maria Ho, Doug Polk and Scott Ball and will play Team Amazon Coins; Victor "Vlps" Lopez, HSdogdog aka Liquid Dog and Esteban "AKAWonder" Serrano at Jackpot Poker, Hearthstone and Pac-Man 256.
For all the details on the players and tournament check out the Worlds Collide Facebook page.