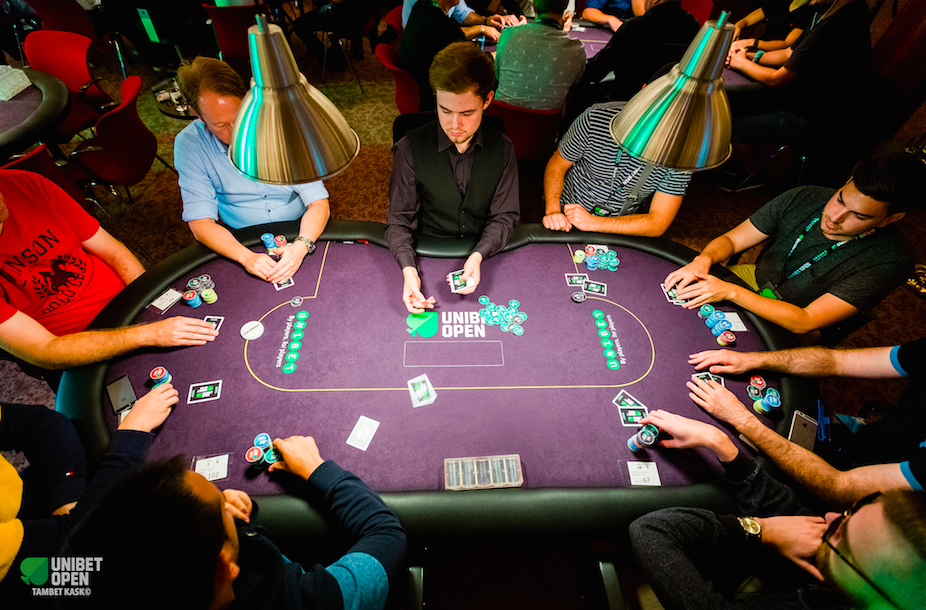 The first of two Day 1s of the Unibet Open's Danish stop is already in the bag, with 153 players registering for the €1100 tournament hosted at the Casino Copenhagen, Denmark.
Mudassar Khan is in the chip lead with 272,000 chips, with Dutchmen Jesse Grossegger at 251,800 and Johan Goslings with 210,000 both close behind.
Other survivors of Day 1a include Unibet Open finalists Emil Hegedus, Finnish ambassador Jorma Vuoksenmaa and Unibet Open Glasgow winner Daniel Chutrov.
Defending champ Theis Vad Hennebjerre was also a survivor with a shorter stack of 47,700 chips bagged up for Day 2.
And look who's turned up for Day 1b:
Unibet Open Copenhagen is the third stop on the Unibet Open tour which culminates in Bucharest, Romania in December. Check the lifestream for Day 1b below.