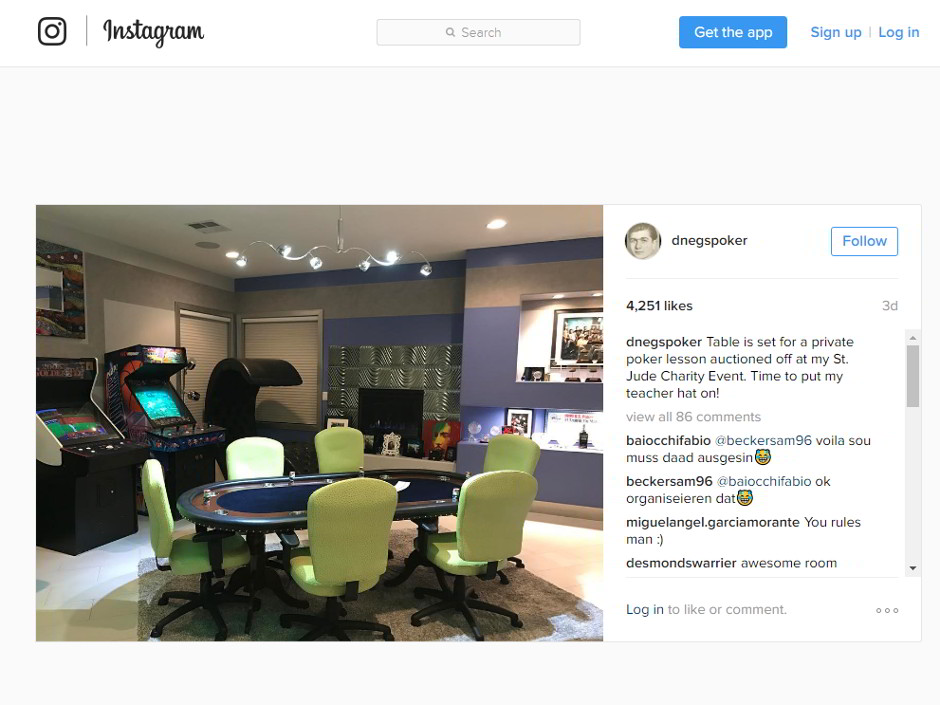 Ever wondered what a private poker lesson with Daniel Negreanu looks like?
Well wonder no more.
In a recent Instagram post DNegs shared this great picture of his home and the lucky players who got to benefit from his tutelage due to an auction of his skills at his annual St. Jude Charity Event.
We're not jealous at all that Negreanu's dining room is so big it can fit a poker table and 3 video game machines in it.