Check Out This Free Poker Keyboard for Your Mobile Phone!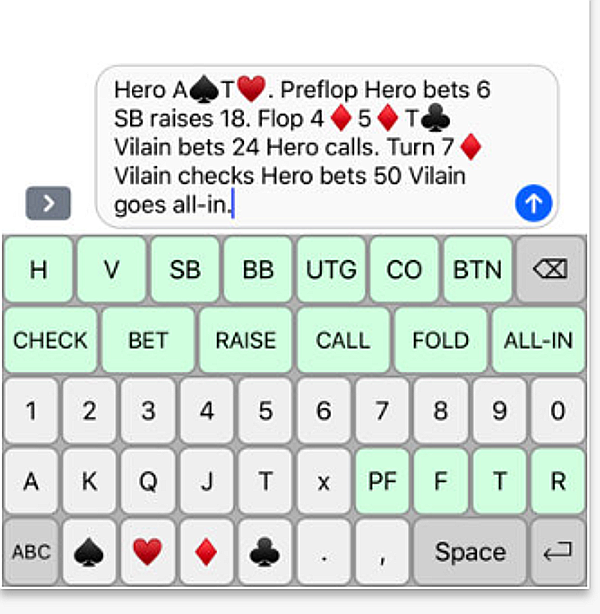 This free app is available in the App Store and allows iphone and ipad users to easily convey poker hand histories by installing a customized keyboard option that can be used while texting, emailing or with any app that uses the keyboard!
The app is called Poker HH Keyboard by Stax River and is for iOS devices. You can see it for yourself here.