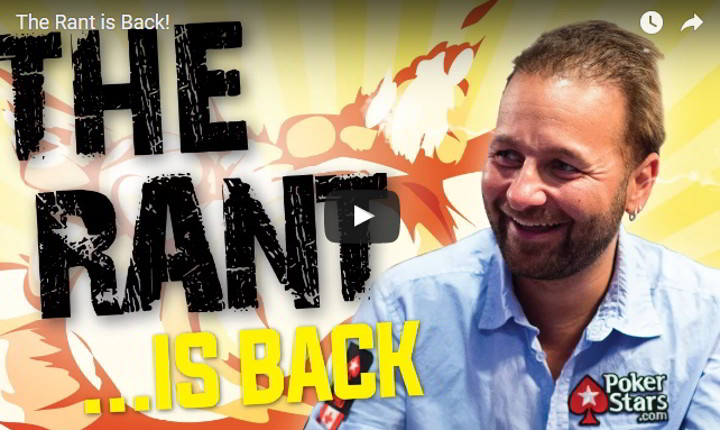 The ever opinionated and outspoken Daniel Negreanu has revived his video The Rant where, you guessed it, he gets to rant about certain hot topics or anything that happens to be on his mind to his 59K + YouTube subscribers.
The Rant was originally a weekly segment seen on Negreanu's YouTube channel back around 2012 – and although we can't expect weekly Rants from DNegs in the future (he has said The Rant definitely won't come back as a weekly fixture) I am excited to tune back in because like it or not, DNegs always has something to say.
Check out The Rant below where it seems Negreanu takes aim at Doug Polk for misconstruing comments he originally made last year about the changes PokerStars made to rake.
Check Polk's video here where he originally fired shots at Negreanu.