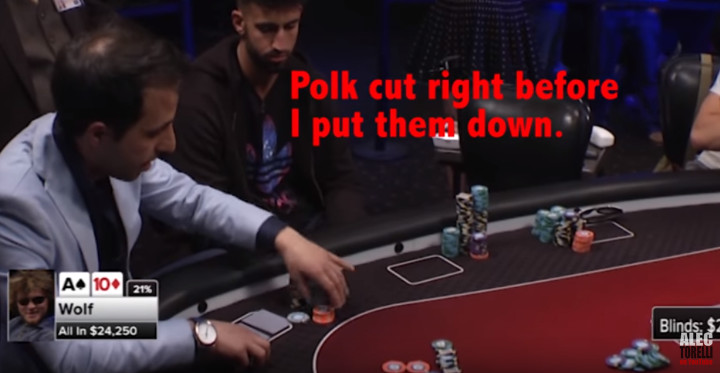 Alec Torelli has taken to YouTube to address Doug Polk's angle shooting allegations following his Poker Night in America hand with Daniel "Cletus" Wolf.
It seems like Torelli had $10,000 in chips hidden behind the rest of his stack, but it was how he dealt with it that Polk calls into question more than if it was an actual attempt to angle shoot.
See what Torelli has to say here.
By the looks of Twitter though, Polk still doesn't think the video really addressed the issue of Torelli's behaviour.
If you want to check out Polk's analysis of what happened, check out the video below.