Whether you play poker on the internet or at some brick and mortar casino, here are some effective tips that can help you start playing the game like a pro in quick time! On a side note, if you're fond of playing Texas Hold'em online, you can make use of these Bet365 promo codes and maximise your returns.
We all know that poker is as much a game of chance, as it is about mental strategy and skill. It's one of the few card games wherein you can lose all your chips despite having a winning hand, or win everything despite having losing cards. It's also a lot about making the most of others' weaknesses, and recognising your own.
The importance of selecting the right game
Whether you're playing Texas Hold'em in a land-based casino or on the Internet, it's important that you take your time to go through the table you're planning to get seated at. You should also review your available funds and carry out a fair assessment of your skill-level before playing. Find out if there are more seasoned players on the table or if the stakes are higher than you normally prefer. You may be better off at a lower stakes table if that's the case. It's any day better to be the most experienced player on an easier table than being a newbie among seasoned pros.
Practice as much as you can
Although someone may be able to teach you the rules of the game, and provide you with some helpful insights, the best way to master Texas Hold'em poker is by practising as much as you can. At core, poker is all about self-discipline, critical-thinking ability, keeping your emotions in check and the ability to recognise others' weaknesses. Please note, you need not play the game for decades to acquire these skills. Jerry Yang, one of the reputed poker players, won the WSOP title with no more than 2 years' poker experience under his belt. It all comes down to practice and constant learning especially when it comes to big events such as the WSOP.
One of the important aspects of this learning is mastering poker tells. A tell is any reaction, habit or behaviour which can reveal important information regarding a player's hand. These tells are applicable to both advanced level as well as new players. While you try to master them, please keep in mind there's nothing that can be termed as a sure thing. In fact, experienced players are known to fake tells in order to throw other players off track.
Conventionally, tells have always been about eye movements, anxiety, boasting, frequent glances at chips and body language. Considering a lot of poker is played online these days, the tells have also changed. Online tells mainly involve frequent changes in bet sizes, deviations from normal betting patterns and pausing before making moves. You can also make out a lot from the players' rants and chats.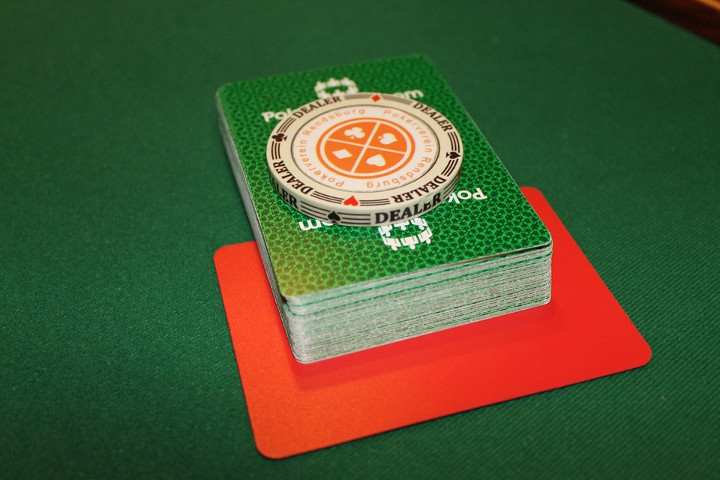 Conclusion
All in all, it's about selecting the right table and gradually developing your skills to consistently beat the other players.